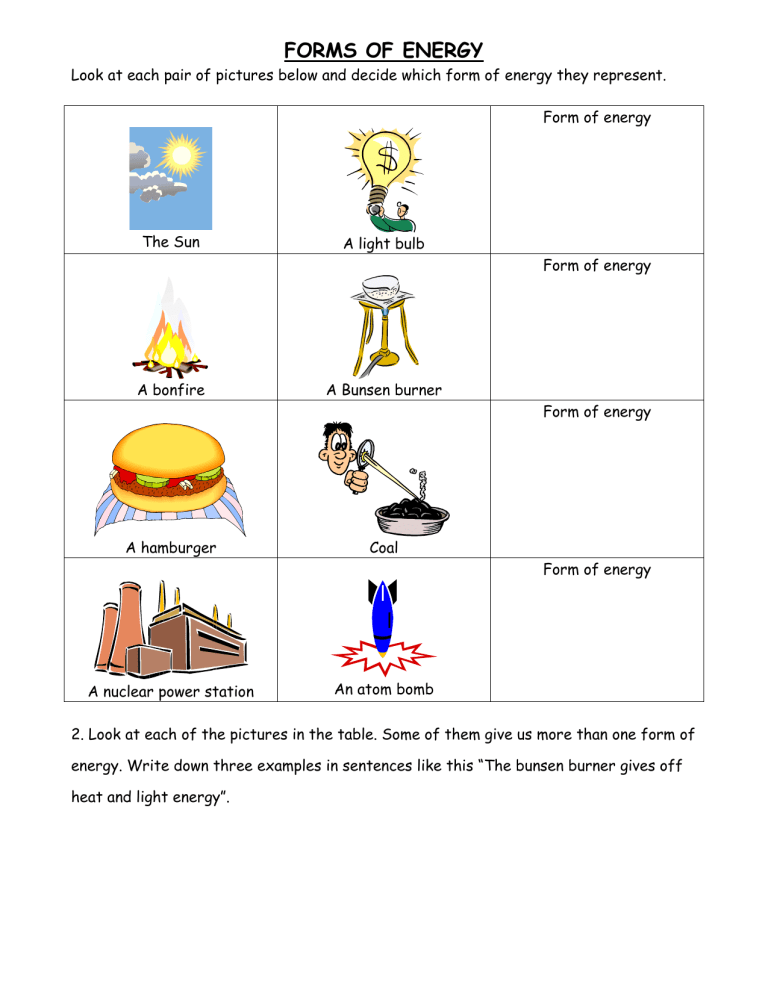 FORMS OF ENERGY
Look at each pair of pictures below and decide which form of energy they represent.
Form of energy
The Sun
A light bulb
Form of energy
A bonfire
A Bunsen burner
Form of energy
A hamburger
Coal
Form of energy
A nuclear power station
An atom bomb
2. Look at each of the pictures in the table. Some of them give us more than one form of
energy. Write down three examples in sentences like this "The bunsen burner gives off
heat and light energy".