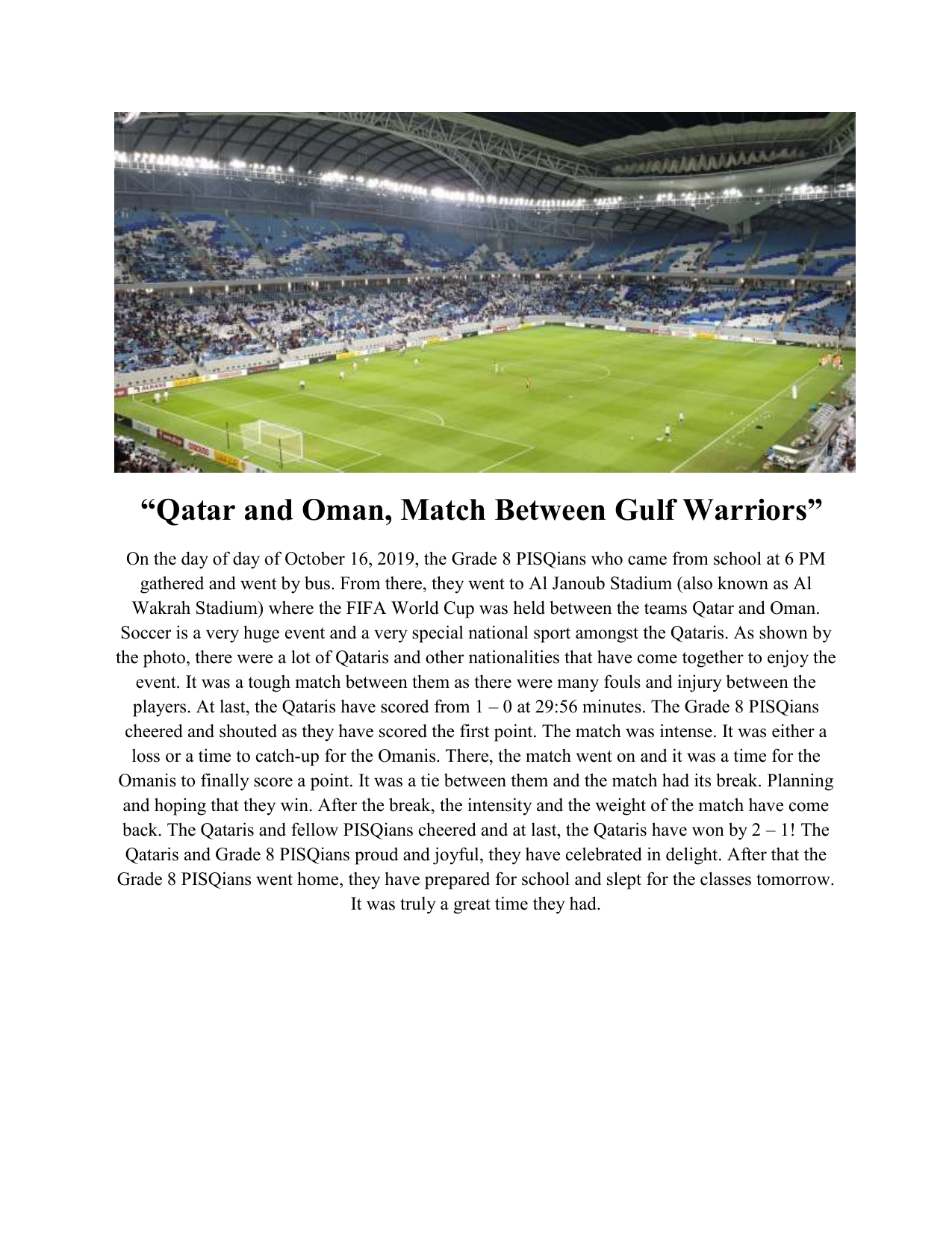 "Qatar and Oman, Match Between Gulf Warriors"
On the day of day of October 16, 2019, the Grade 8 PISQians who came from school at 6 PM
gathered and went by bus. From there, they went to Al Janoub Stadium (also known as Al
Wakrah Stadium) where the FIFA World Cup was held between the teams Qatar and Oman.
Soccer is a very huge event and a very special national sport amongst the Qataris. As shown by
the photo, there were a lot of Qataris and other nationalities that have come together to enjoy the
event. It was a tough match between them as there were many fouls and injury between the
players. At last, the Qataris have scored from 1 – 0 at 29:56 minutes. The Grade 8 PISQians
cheered and shouted as they have scored the first point. The match was intense. It was either a
loss or a time to catch-up for the Omanis. There, the match went on and it was a time for the
Omanis to finally score a point. It was a tie between them and the match had its break. Planning
and hoping that they win. After the break, the intensity and the weight of the match have come
back. The Qataris and fellow PISQians cheered and at last, the Qataris have won by 2 – 1! The
Qataris and Grade 8 PISQians proud and joyful, they have celebrated in delight. After that the
Grade 8 PISQians went home, they have prepared for school and slept for the classes tomorrow.
It was truly a great time they had.