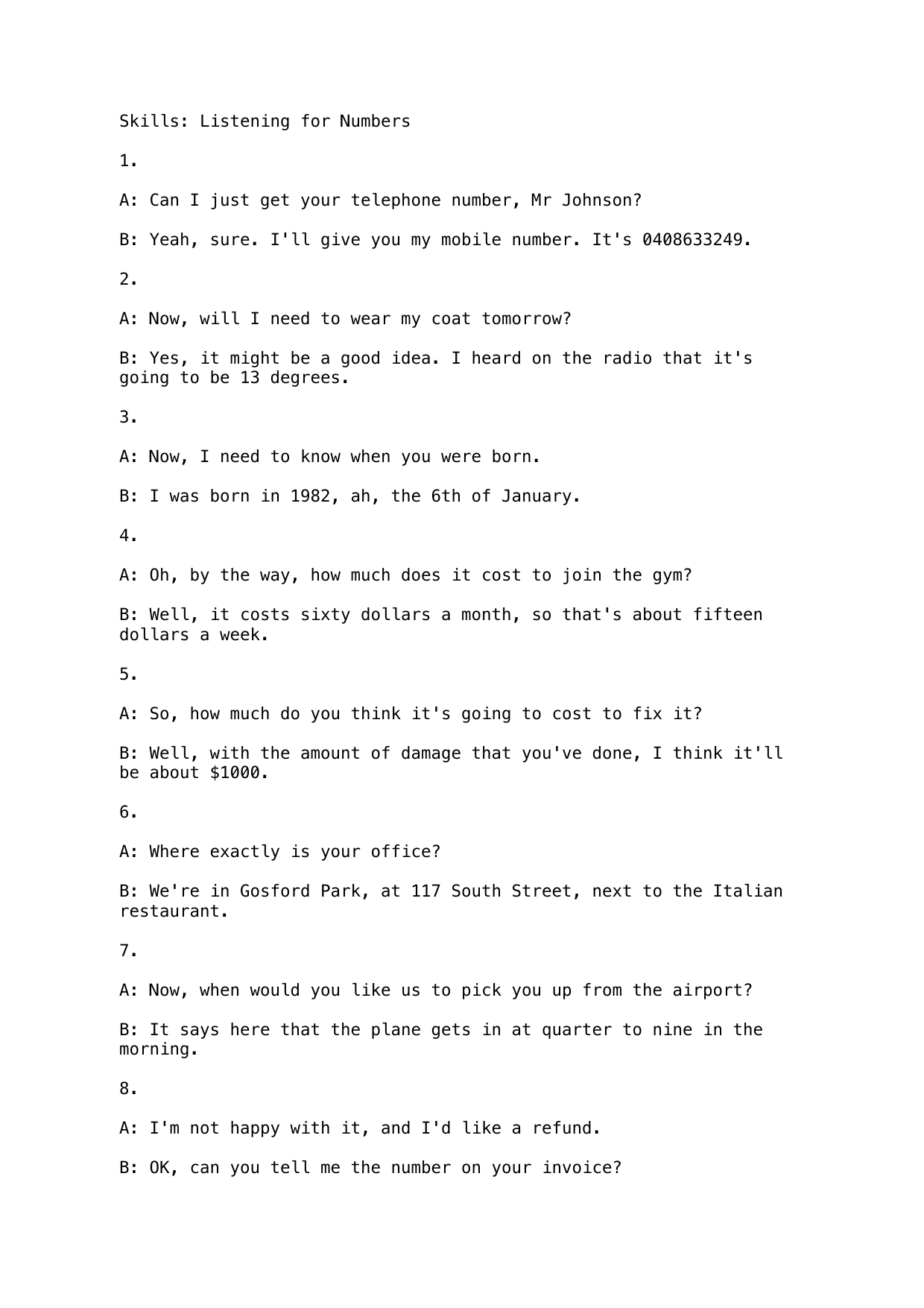 Skills: Listening for Numbers
1.
A: Can I just get your telephone number, Mr Johnson?
B: Yeah, sure. I'll give you my mobile number. It's 0408633249.
2.
A: Now, will I need to wear my coat tomorrow?
B: Yes, it might be a good idea. I heard on the radio that it's
going to be 13 degrees.
3.
A: Now, I need to know when you were born.
B: I was born in 1982, ah, the 6th of January.
4.
A: Oh, by the way, how much does it cost to join the gym?
B: Well, it costs sixty dollars a month, so that's about fifteen
dollars a week.
5.
A: So, how much do you think it's going to cost to fix it?
B: Well, with the amount of damage that you've done, I think it'll
be about $1000.
6.
A: Where exactly is your office?
B: We're in Gosford Park, at 117 South Street, next to the Italian
restaurant.
7.
A: Now, when would you like us to pick you up from the airport?
B: It says here that the plane gets in at quarter to nine in the
morning.
8.
A: I'm not happy with it, and I'd like a refund.
B: OK, can you tell me the number on your invoice?
A: Sure, it's 675331.