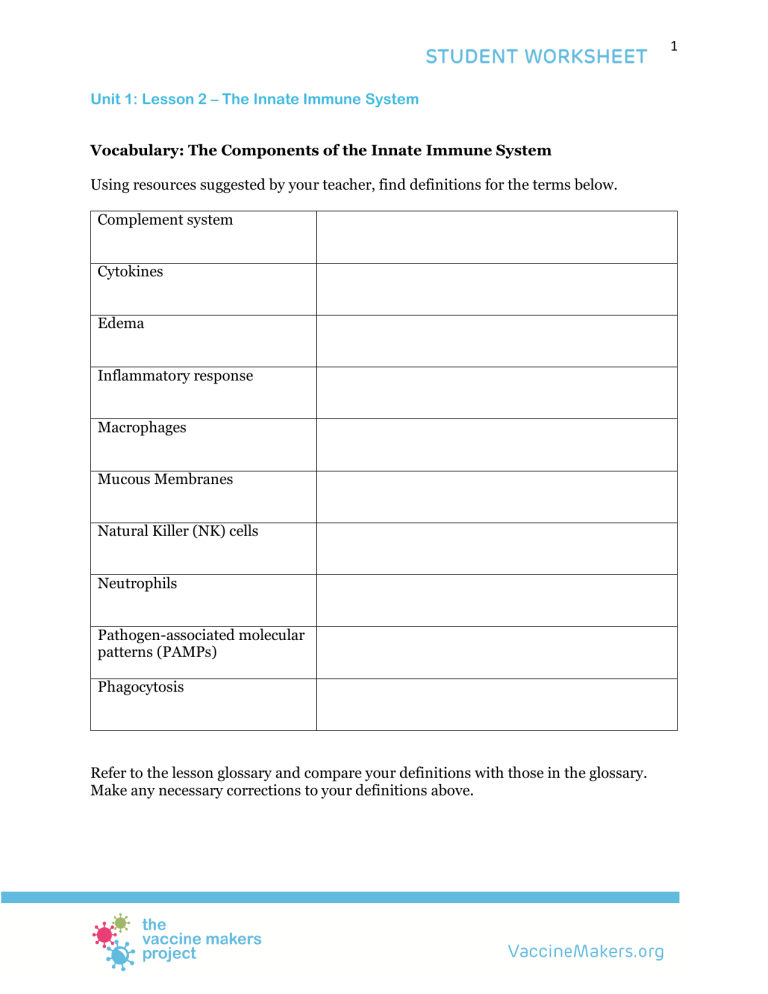 1
Unit 1: Lesson 2 – The Innate Immune System
Vocabulary: The Components of the Innate Immune System
Using resources suggested by your teacher, find definitions for the terms below.
Complement system
Cytokines
Edema
Inflammatory response
Macrophages
Mucous Membranes
Natural Killer (NK) cells
Neutrophils
Pathogen-associated molecular
patterns (PAMPs)
Phagocytosis
Refer to the lesson glossary and compare your definitions with those in the glossary.
Make any necessary corrections to your definitions above.