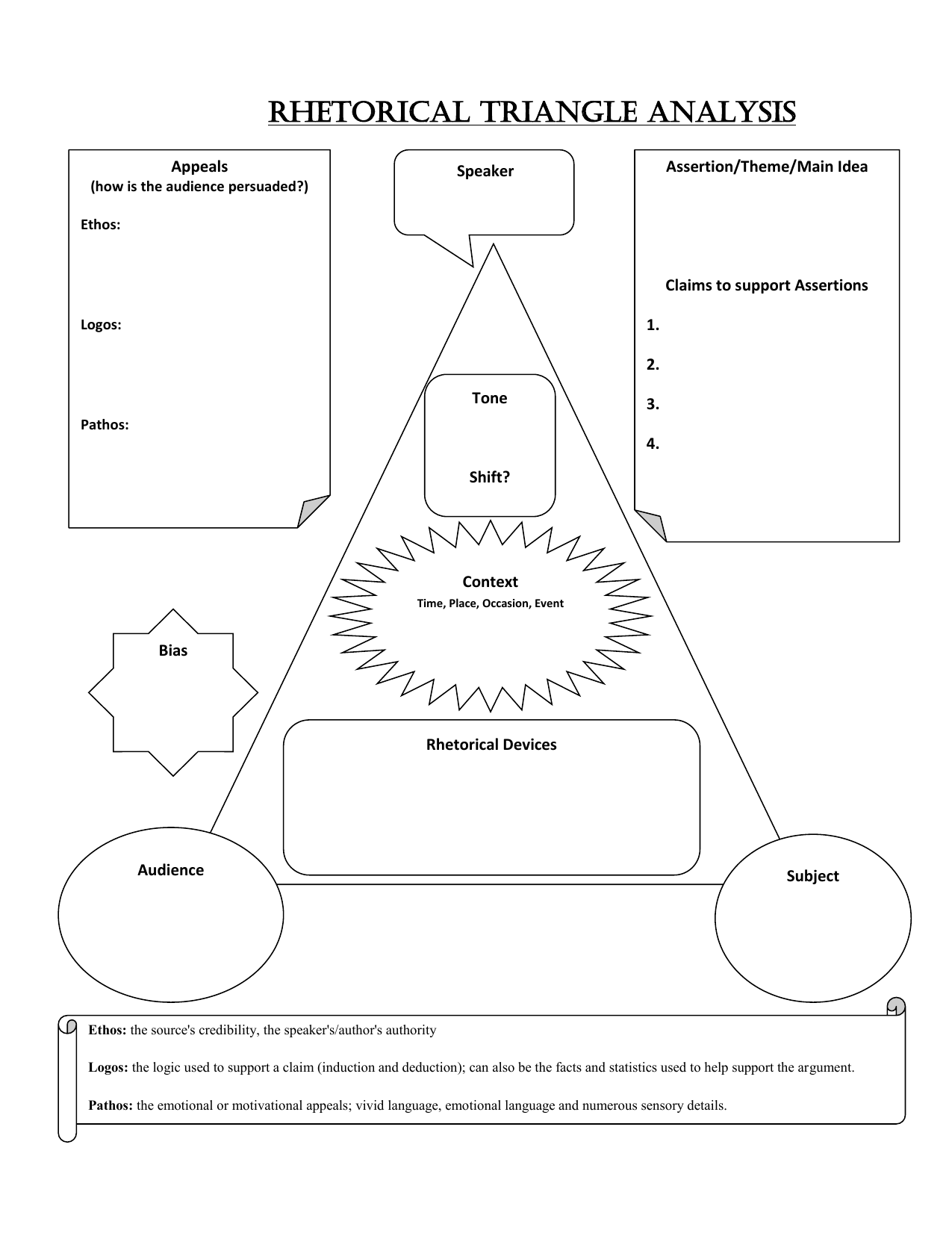 Rhetorical TRIANGLE Analysis
Appeals
Assertion/Theme/Main Idea
Speaker
(how is the audience persuaded?)
Speaker
Ethos:
Claims to support Assertions
1.
Logos:
2.
Tone
3.
Pathos:
4.
Shift?
Context
Time, Place, Occasion, Event
Bias
Rhetorical Devices
Audience
Subject
Ethos: the source's credibility, the speaker's/author's authority
Logos: the logic used to support a claim (induction and deduction); can also be the facts and statistics used to help support the argument.
Pathos: the emotional or motivational appeals; vivid language, emotional language and numerous sensory details.