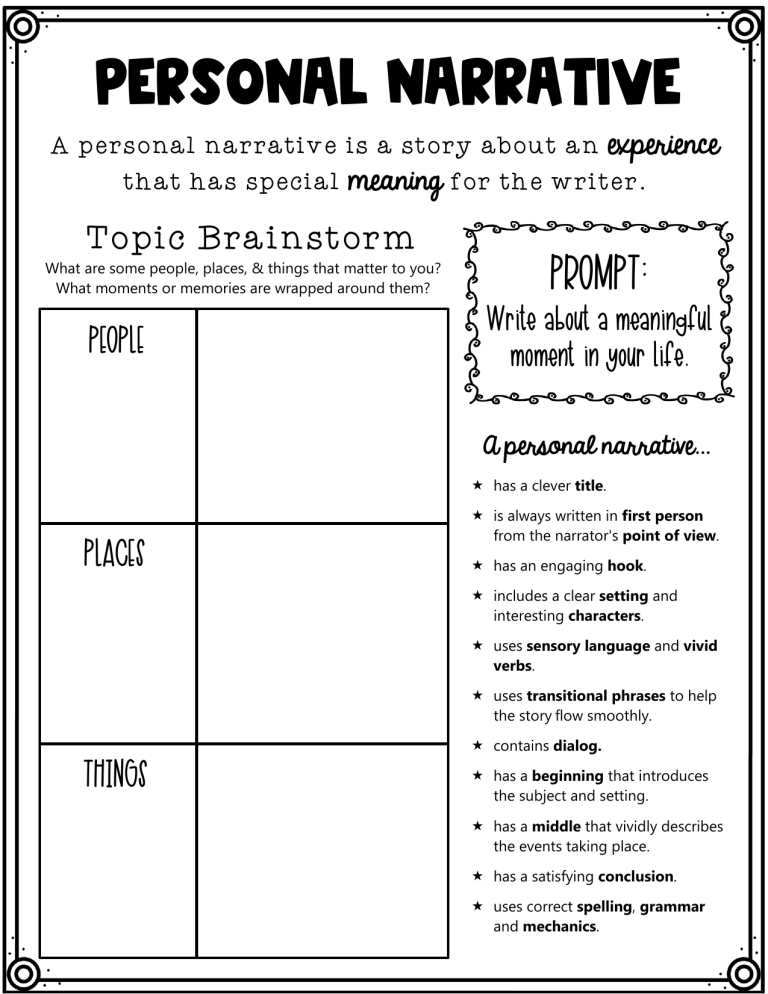 Personal Narrative
A personal narrative is a story about an experience
that has special meaning for the writer.
Topic Brainstorm
What are some people, places, & things that matter to you?
What moments or memories are wrapped around them?
PEOPLE
PROMPT:
Write about a meaningful
moment in your life.
A personal narrative…
 has a clever title.
PLACES
 is always written in first person
from the narrator's point of view.
 has an engaging hook.
 includes a clear setting and
interesting characters.
 uses sensory language and vivid
verbs.
 uses transitional phrases to help
the story flow smoothly.
 contains dialog.
THINGS
 has a beginning that introduces
the subject and setting.
 has a middle that vividly describes
the events taking place.
 has a satisfying conclusion.
 uses correct spelling, grammar
and mechanics.