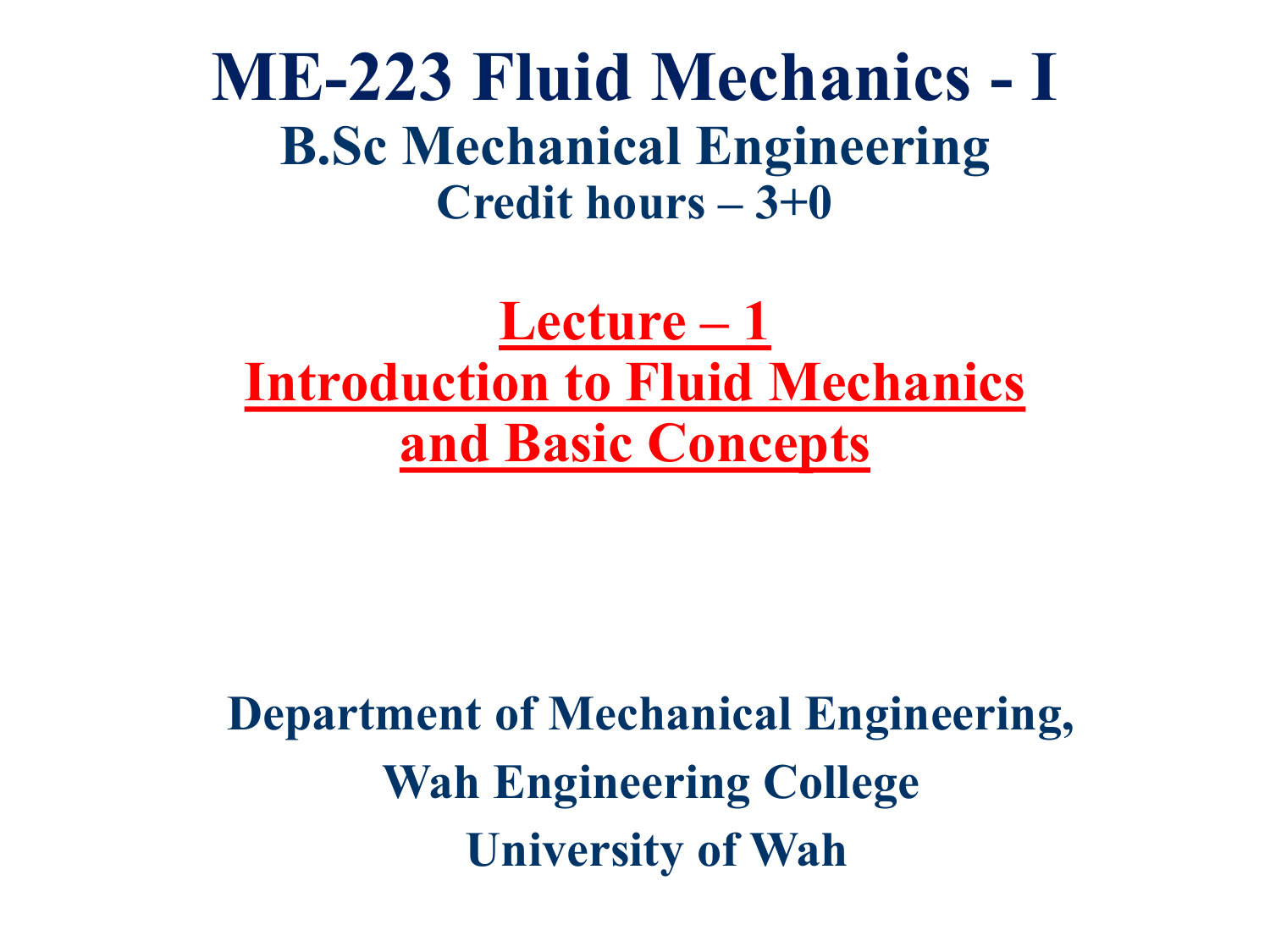 ME-223 Fluid Mechanics - I
B.Sc Mechanical Engineering
Credit hours – 3+0
Lecture – 1
Introduction to Fluid Mechanics
and Basic Concepts
Department of Mechanical Engineering,
Wah Engineering College
University of Wah
DILATANT
• This fluid is shear thickening, increasing its
resistance with increasing strain rate.
• Examples : Quick sand, which stiffens up if
one thrashes out.
PSEUDOPLASTIC
• A shear thinning fluid , which is less resistant at
higher strain rates. A very strong thinning is called
plastic.
• Examples: Polymer solutions, paper pulp in
water, latex paint, blood plasma, syrup and
molasses.
• The classic case is paint, which is thick when
poured but thin when brushed at a high strain
rate.
BINGHAM PLASTIC
• The limiting case of a plastic substance is one that
required a finite yield stress before it begins to
flow.
• Examples: Clay suspensions, drilling mud,
toothpaste , mayonnaise, chocolate and mustard.
• The classic case is ketchup, which will not come
out of the bottle until you stress it by shaking.