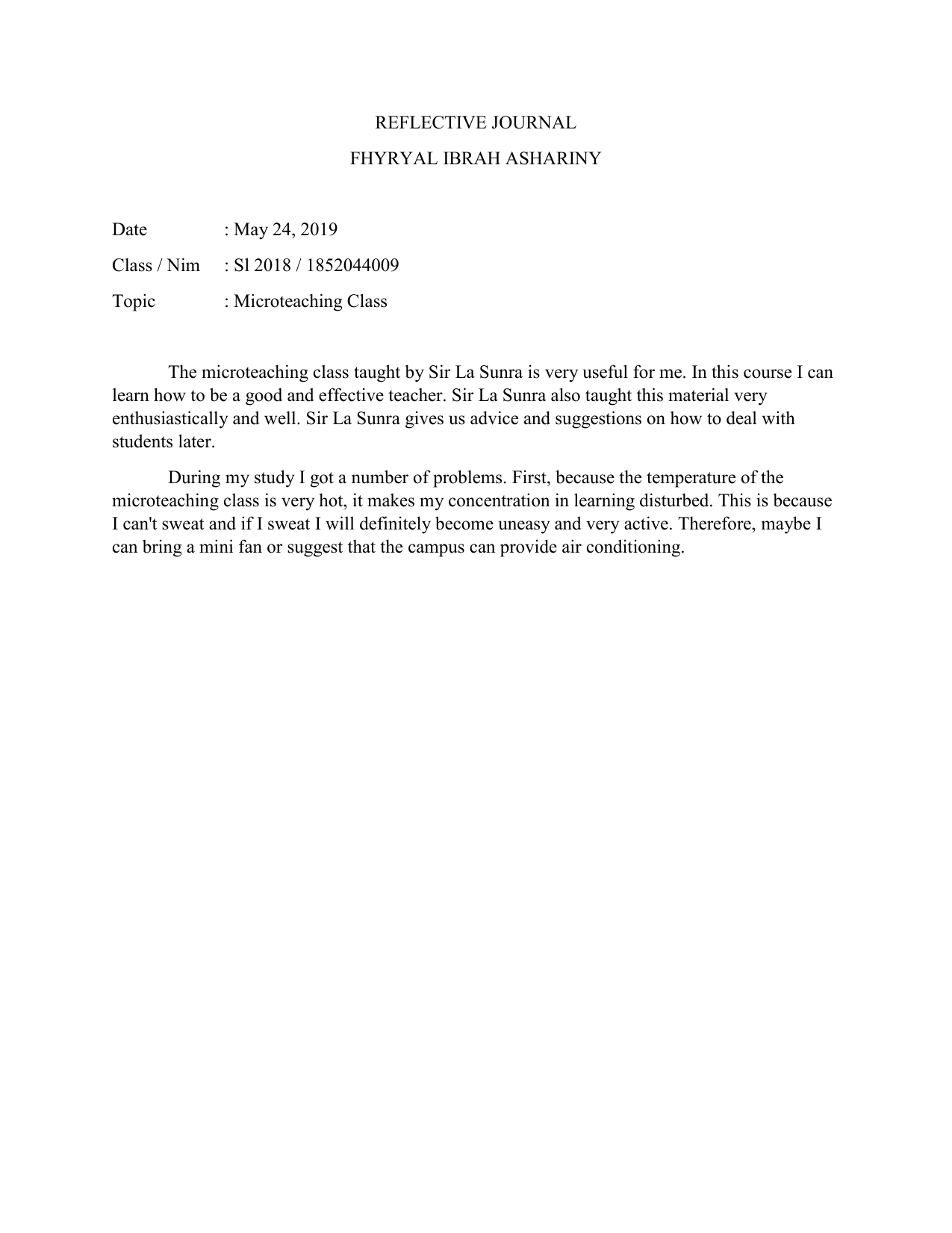 REFLECTIVE JOURNAL
FHYRYAL IBRAH ASHARINY
Date
: May 24, 2019
Class / Nim
: Sl 2018 / 1852044009
Topic
: Microteaching Class
The microteaching class taught by Sir La Sunra is very useful for me. In this course I can
learn how to be a good and effective teacher. Sir La Sunra also taught this material very
enthusiastically and well. Sir La Sunra gives us advice and suggestions on how to deal with
students later.
During my study I got a number of problems. First, because the temperature of the
microteaching class is very hot, it makes my concentration in learning disturbed. This is because
I can't sweat and if I sweat I will definitely become uneasy and very active. Therefore, maybe I
can bring a mini fan or suggest that the campus can provide air conditioning.