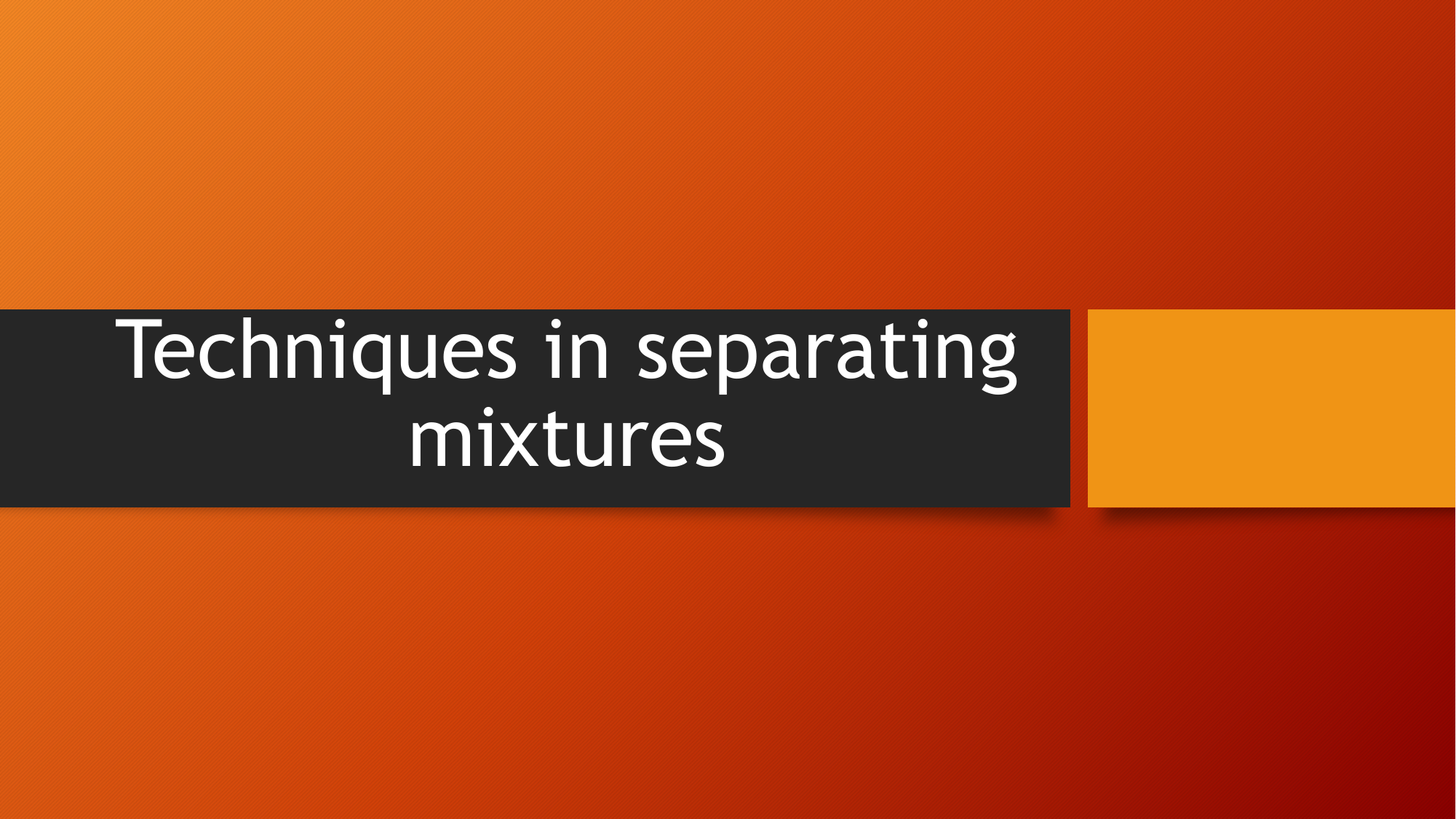 Techniques in separating
mixtures
PICKING – picking up each solid with hand.
SIFTING – Sifting mixtures with cheesecloth
or sifter.
MAGNETISM – using magnet to separate iron
fillings or magnetic materials.
DECANTATION – pouring of liquid in another
container to separate mixtures from insoluble
solids.
FILTRATION – Filtering with filter paper and
funnel.
EVAPORATION – Evaporating liquid from solid
with the use of heat.