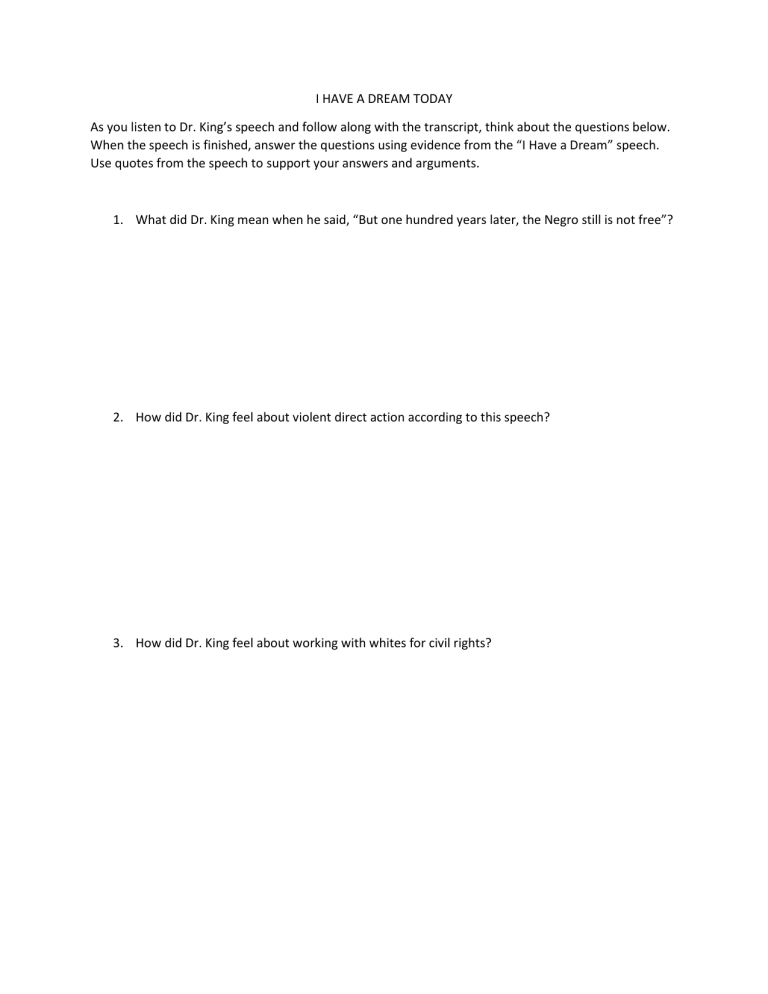 I HAVE A DREAM TODAY
As you listen to Dr. King's speech and follow along with the transcript, think about the questions below.
When the speech is finished, answer the questions using evidence from the "I Have a Dream" speech.
Use quotes from the speech to support your answers and arguments.
1. What did Dr. King mean when he said, "But one hundred years later, the Negro still is not free"?
2. How did Dr. King feel about violent direct action according to this speech?
3. How did Dr. King feel about working with whites for civil rights?
4. Compare Dr. King's thoughts on timing to Booker T. Washington's gradual approach. How were
they different?
5. What was Dr. King's dream?