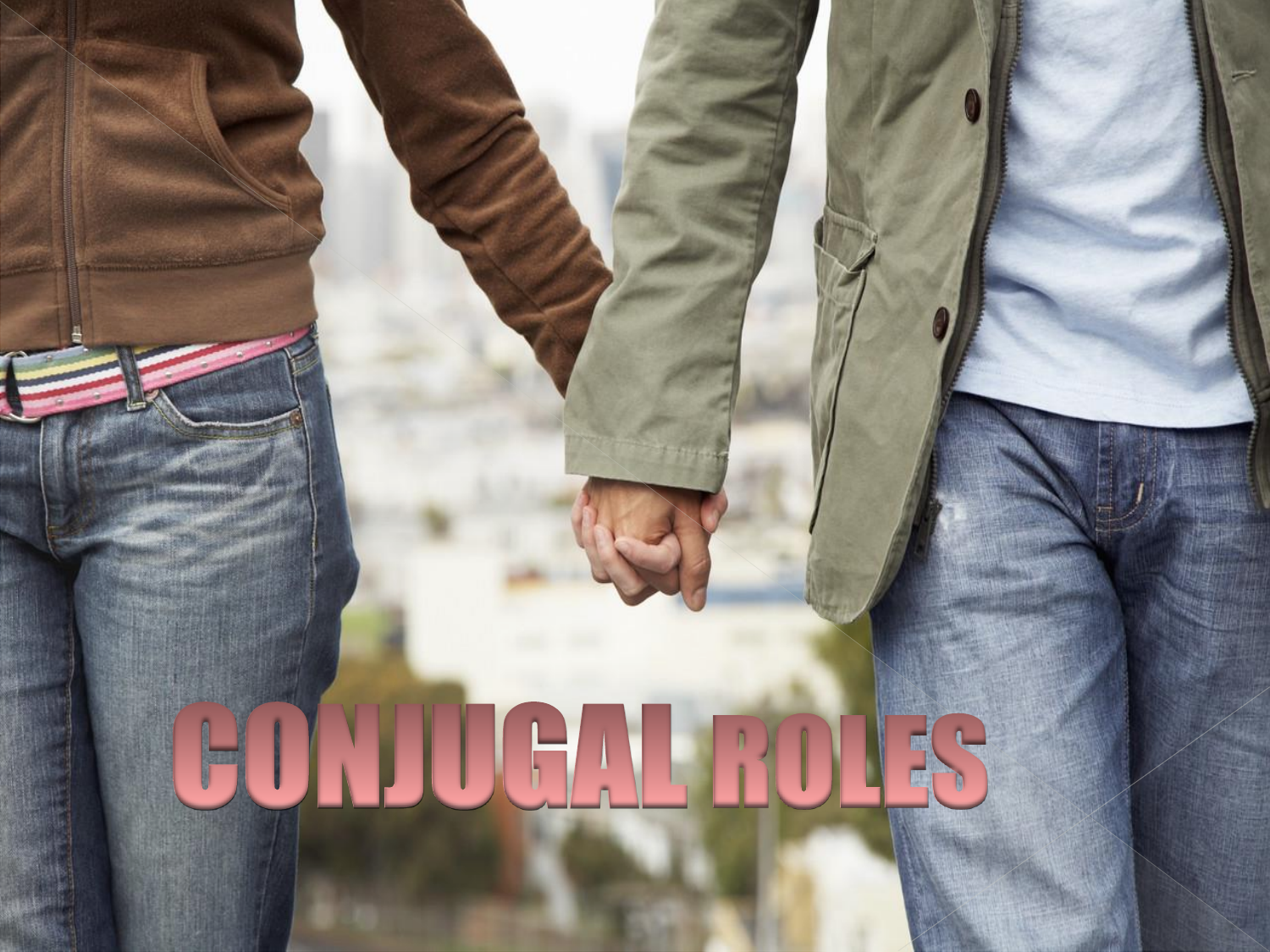 Domestic Labour = housework,
childcare and paid work.
Do men and women share domestic
tasks equally?
'Instrumental' & 'Expressive'
Roles'
 Nuclear Family – nice and
functional!
 Husbands role = achieving
success at work, financially
supporting the family, very
traditional!
 Wife's role = primary
socialising the children,
looking after the house, the
home-maker.
To achieve
success at work
To provide
financial support
for the family
To be a
'Breadwinner'
The Primary
socialisation of
the children
Meeting the
family's emotional
needs
A 'home-maker'
Men and Women are 'biologically'
I disagree!
Why
amsoI it's only
suited
to these
roles
biologically
suited
natural
that men are
the to
breadwinners
and women
the stay at home
stay at are
home?
wives.
 More men are becoming involved in
domestic duties
 More women are choosing a career instead
of becoming a housewife
 What do feminists argue about Parsons
view?
Segregated Conjugal roles
very traditional - like Parsons view
Men = breadwinner
Women = Housewife
The jobs are not shared
Joint Conjugal roles
Husband and Wife both share
responsibility for:
paid work
childcare
domestic chores
Segregated Conjugal Roles
Husband =
Breadwinner –
once home from
work, he can relax.
Wife =
housekeeper,
cook, parent,
wife, etc. She
will not go out to
work.
Joint Conjugal Roles
Husband & Wife =
Breadwinners,
parents, share
domestic chores etc.
A more modern family
type!
Young and Willmot
(1973)
Reasons for the rise of the symmetrical
family
 Changes of women's position in society
 Geographical mobility
 New technology
 Better standards of living
Marxist-feminists
argue that
housewives by
cooking, washing her
husband's clothes
and even sleeping
with him makes her
partner into a more
productive worker.
 Marxist-feminists
believe in addition that
by producing and
rearing children, at no
cost to employers,
housewives play a
vital part in the
reproduction of labour.