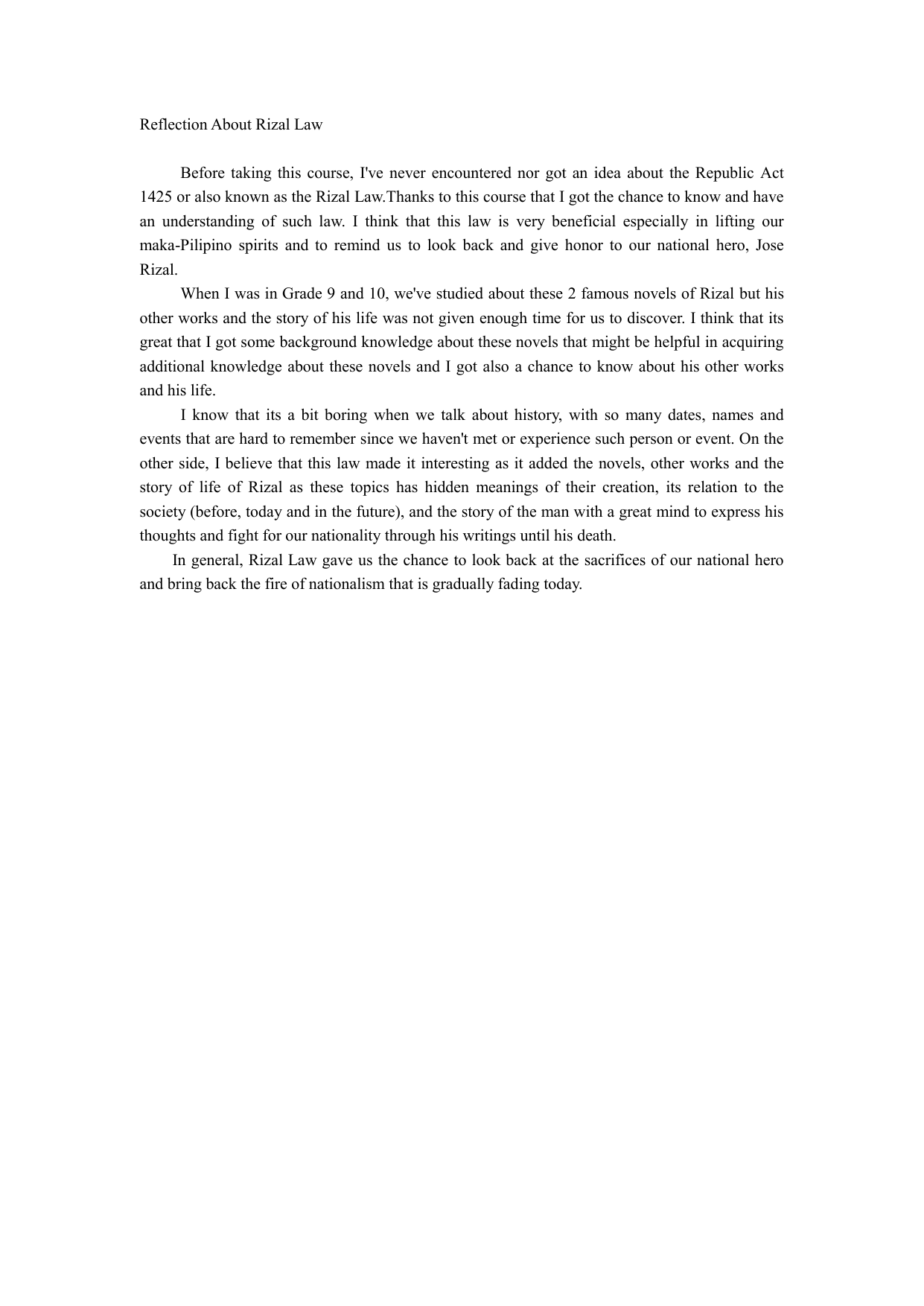 Reflection About Rizal Law
Before taking this course, I've never encountered nor got an idea about the Republic Act
1425 or also known as the Rizal Law.Thanks to this course that I got the chance to know and have
an understanding of such law. I think that this law is very beneficial especially in lifting our
maka-Pilipino spirits and to remind us to look back and give honor to our national hero, Jose
Rizal.
When I was in Grade 9 and 10, we've studied about these 2 famous novels of Rizal but his
other works and the story of his life was not given enough time for us to discover. I think that its
great that I got some background knowledge about these novels that might be helpful in acquiring
additional knowledge about these novels and I got also a chance to know about his other works
and his life.
I know that its a bit boring when we talk about history, with so many dates, names and
events that are hard to remember since we haven't met or experience such person or event. On the
other side, I believe that this law made it interesting as it added the novels, other works and the
story of life of Rizal as these topics has hidden meanings of their creation, its relation to the
society (before, today and in the future), and the story of the man with a great mind to express his
thoughts and fight for our nationality through his writings until his death.
In general, Rizal Law gave us the chance to look back at the sacrifices of our national hero
and bring back the fire of nationalism that is gradually fading today.