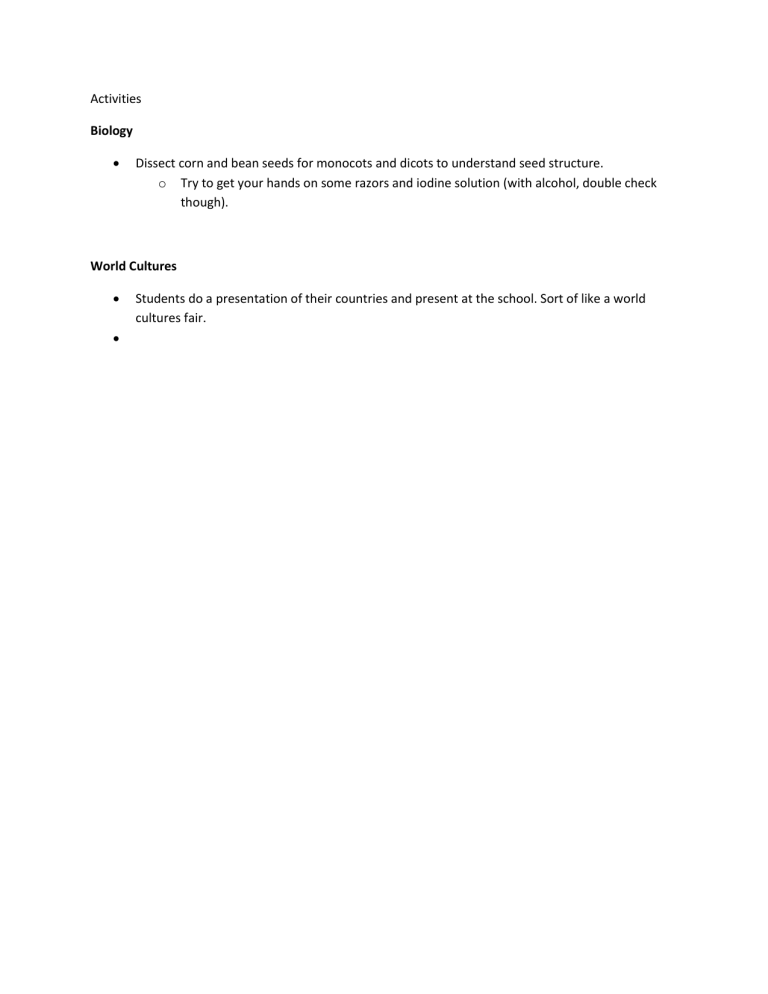 Activities
Biology

Dissect corn and bean seeds for monocots and dicots to understand seed structure.
o Try to get your hands on some razors and iodine solution (with alcohol, double check
though).
World Cultures


Students do a presentation of their countries and present at the school. Sort of like a world
cultures fair.