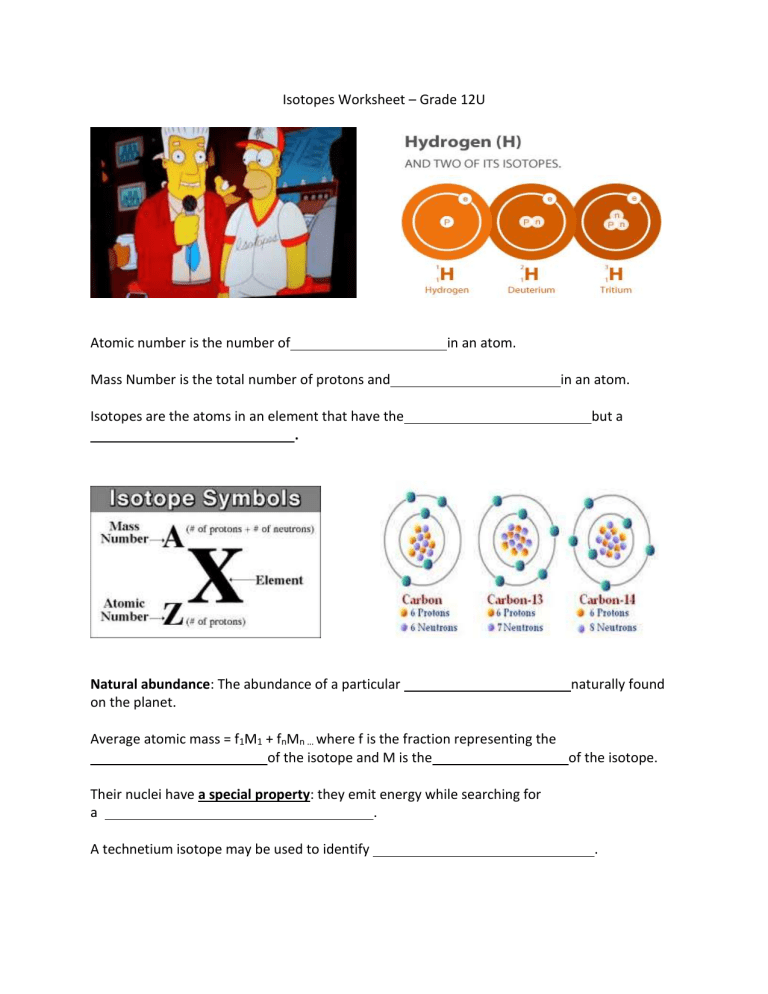 Isotopes Worksheet – Grade 12U
Atomic number is the number of
in an atom.
Mass Number is the total number of protons and
Isotopes are the atoms in an element that have the
.
Natural abundance: The abundance of a particular
on the planet.
in an atom.
but a
naturally found
Average atomic mass = f1M1 + fnMn … where f is the fraction representing the
of the isotope and M is the
of the isotope.
Their nuclei have a special property: they emit energy while searching for
a
.
A technetium isotope may be used to identify
.