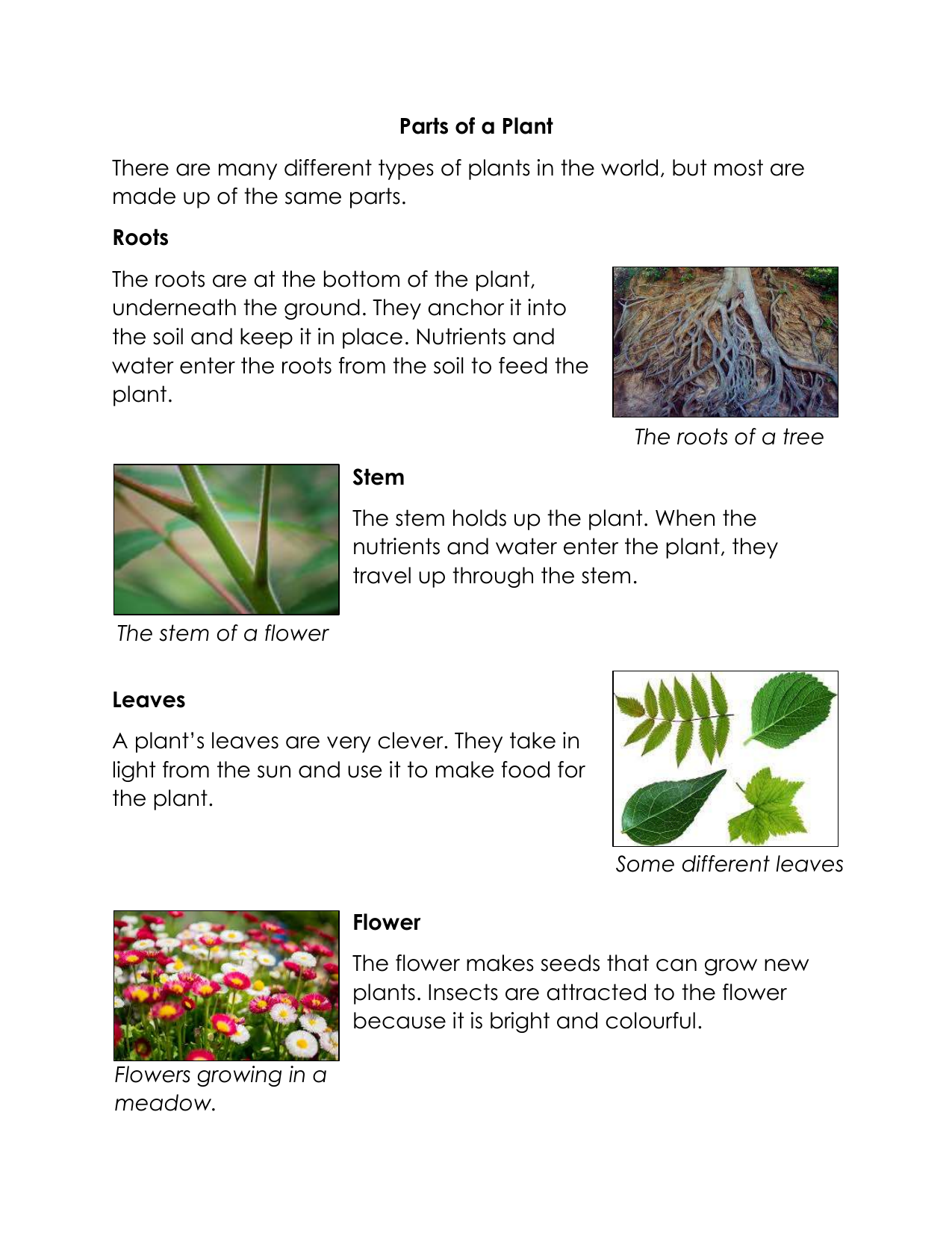 Parts of a Plant
There are many different types of plants in the world, but most are
made up of the same parts.
Roots
The roots are at the bottom of the plant,
underneath the ground. They anchor it into
the soil and keep it in place. Nutrients and
water enter the roots from the soil to feed the
plant.
The roots of a tree
Stem
The stem holds up the plant. When the
nutrients and water enter the plant, they
travel up through the stem.
The stem of a flower
Leaves
A plant's leaves are very clever. They take in
light from the sun and use it to make food for
the plant.
Some different leaves
Flower
The flower makes seeds that can grow new
plants. Insects are attracted to the flower
because it is bright and colourful.
Flowers growing in a
meadow.