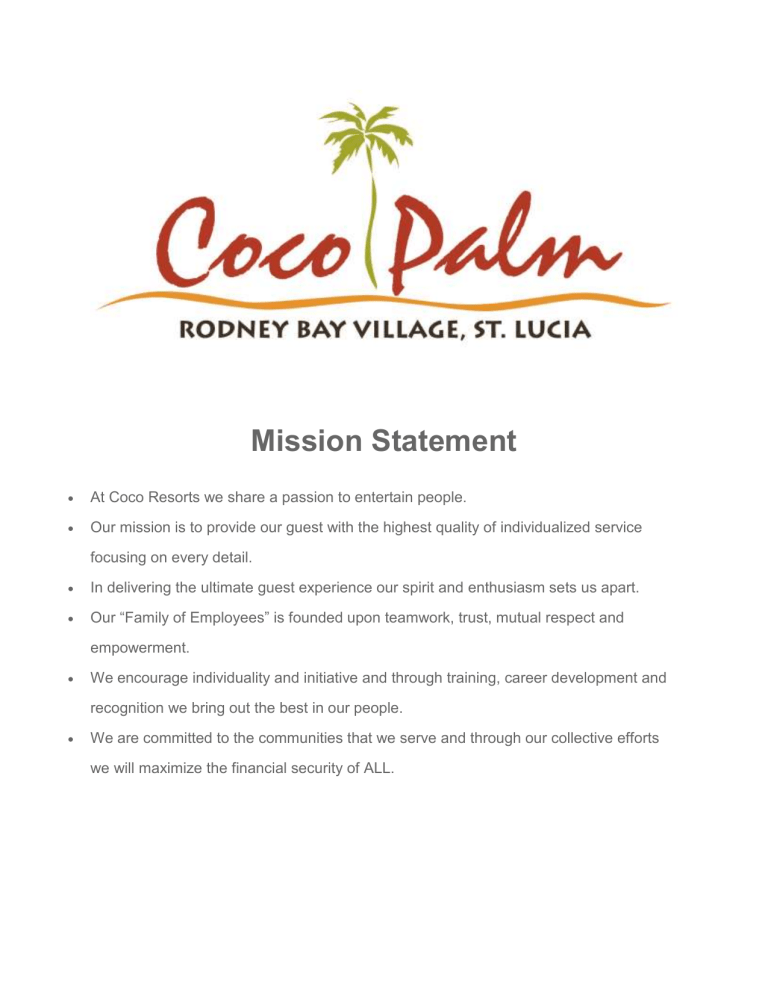 Mission Statement

At Coco Resorts we share a passion to entertain people.

Our mission is to provide our guest with the highest quality of individualized service
focusing on every detail.

In delivering the ultimate guest experience our spirit and enthusiasm sets us apart.

Our "Family of Employees" is founded upon teamwork, trust, mutual respect and
empowerment.

We encourage individuality and initiative and through training, career development and
recognition we bring out the best in our people.

We are committed to the communities that we serve and through our collective efforts
we will maximize the financial security of ALL.