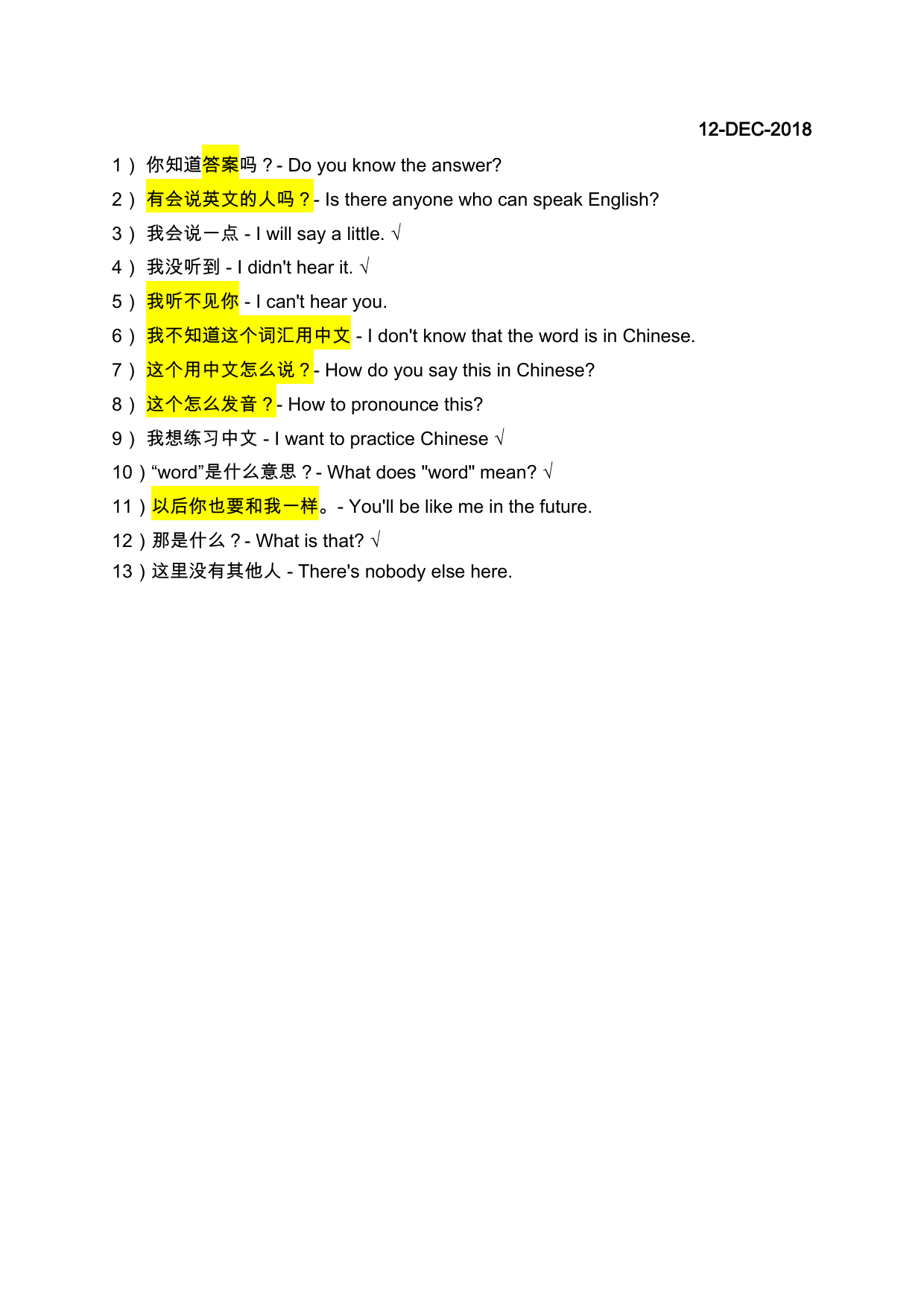 12-DEC-2018
1) 你知道答案吗?- Do you know the answer?
2) 有会说英文的人吗?- Is there anyone who can speak English?
3) 我会说一点 - I will say a little. 
4) 我没听到 - I didn't hear it. 
5) 我听不见你 - I can't hear you.
6) 我不知道这个词汇用中文 - I don't know that the word is in Chinese.
7) 这个用中文怎么说?- How do you say this in Chinese?
8) 这个怎么发音?- How to pronounce this?
9) 我想练习中文 - I want to practice Chinese 
10)"word"是什么意思?- What does "word" mean? 
11)以后你也要和我一样。- You'll be like me in the future.
12)那是什么?- What is that? 
13)这里没有其他人 - There's nobody else here.