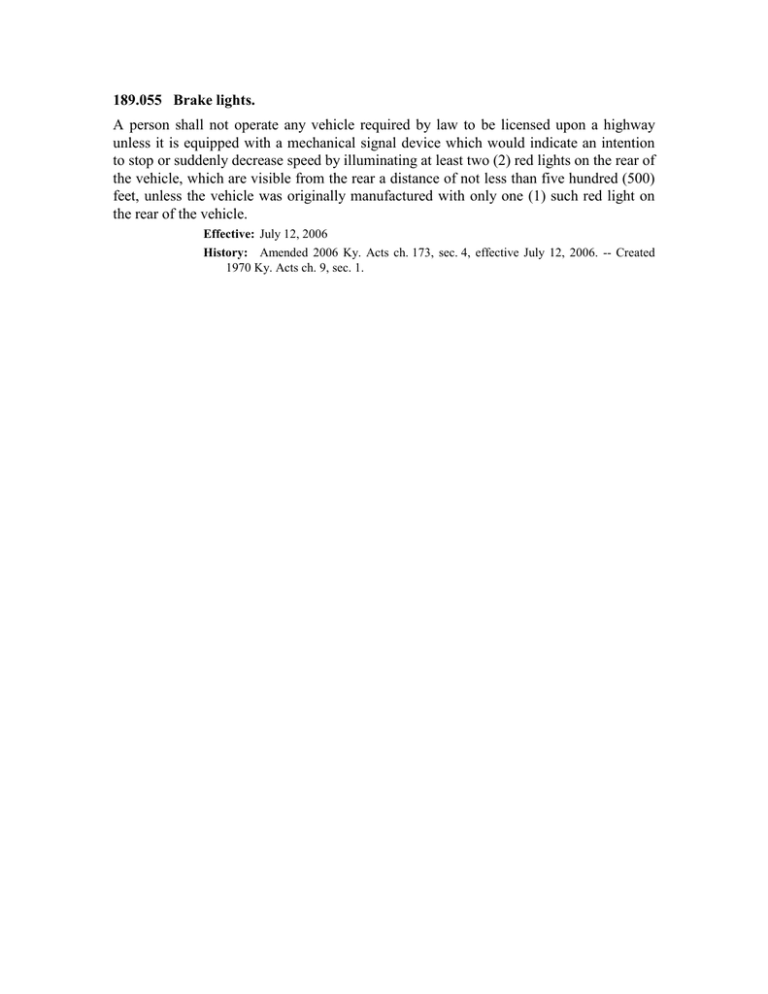 189.055 Brake lights.
A person shall not operate any vehicle required by law to be licensed upon a highway
unless it is equipped with a mechanical signal device which would indicate an intention
to stop or suddenly decrease speed by illuminating at least two (2) red lights on the rear of
the vehicle, which are visible from the rear a distance of not less than five hundred (500)
feet, unless the vehicle was originally manufactured with only one (1) such red light on
the rear of the vehicle.
Effective: July 12, 2006
History: Amended 2006 Ky. Acts ch. 173, sec. 4, effective July 12, 2006. -- Created
1970 Ky. Acts ch. 9, sec. 1.