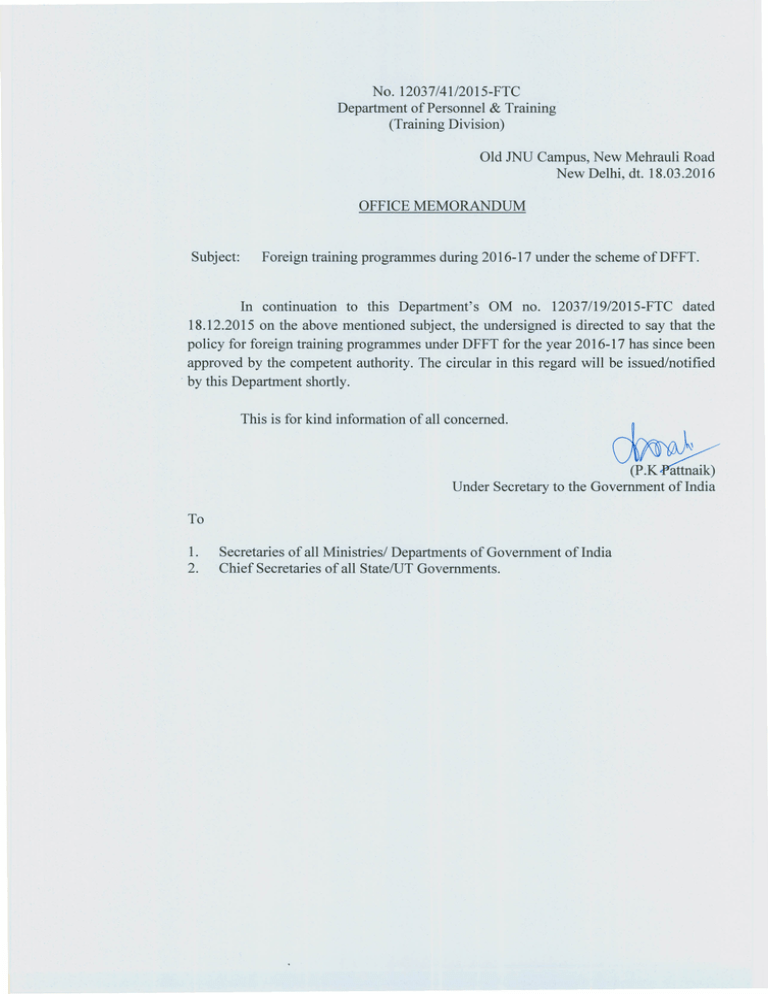 No. 12037/4112015-FTC
Department of Personnel & Training
(Training Division)
Old JNU Campus, New Mehrauli Road
New Delhi, dt. 18.03.2016
OFFICE MEMORANDUM
Subject:
Foreign training programmes during 2016-17 under the scheme ofDFFT.
In continuation to this Department's OM no. 12037/19/2015-FTC dated
18.12.2015 on the above mentioned subject, the undersigned is directed to say that the
policy for foreign training programmes under DFFT for the year 2016-17 has since been
approved by the competent authority. The circular in this regard will be issued/notified
. by this Department shortly.
This is for kind information of all concerned.
~
Under Secretary to the Government of India
To
1.
2.
Secretaries of all Ministries/ Departments of Government of India
Chief Secretaries of all State/UT Governments.