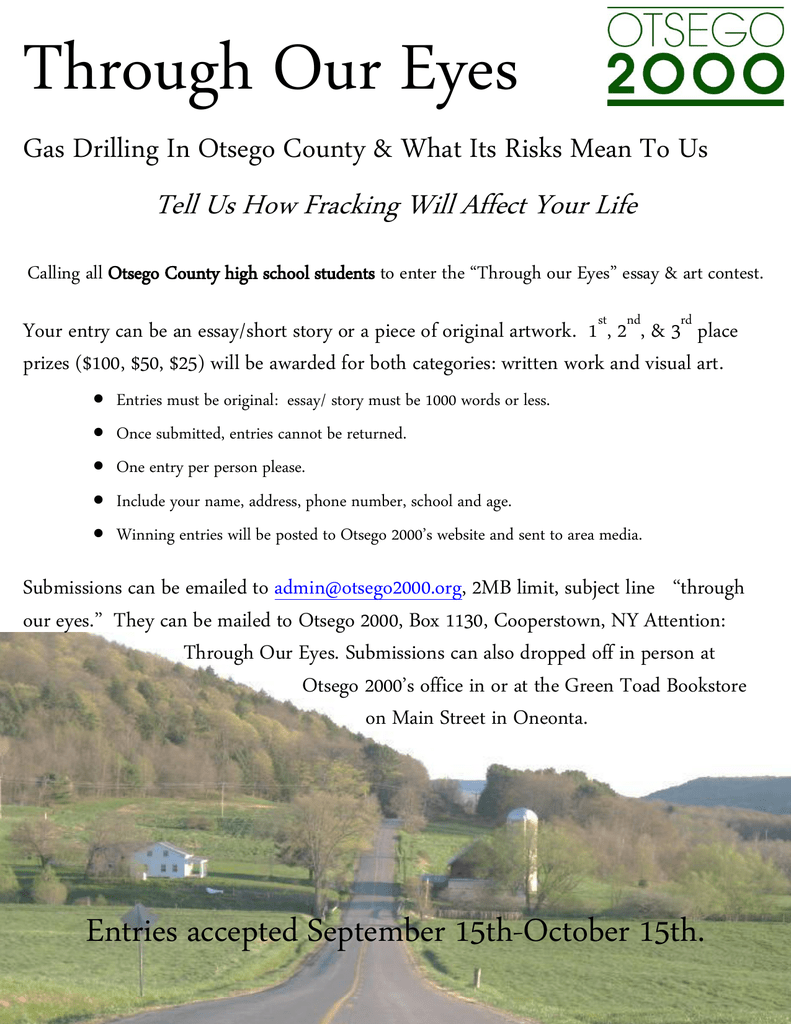 Through Our Eyes
Gas Drilling In Otsego County & What Its Risks Mean To Us
Tell Us How Fracking Will Affect Your Life
Calling all Otsego County high school students to enter the "Through our Eyes" essay & art contest.
Your entry can be an essay/short story or a piece of original artwork. 1st, 2nd, & 3rd place
prizes ($100, $50, $25) will be awarded for both categories: written work and visual art.





Entries must be original: essay/ story must be 1000 words or less.
Once submitted, entries cannot be returned.
One entry per person please.
Include your name, address, phone number, school and age.
Winning entries will be posted to Otsego 2000's website and sent to area media.
Submissions can be emailed to [email protected], 2MB limit, subject line "through
our eyes." They can be mailed to Otsego 2000, Box 1130, Cooperstown, NY Attention:
Through Our Eyes. Submissions can also dropped off in person at
Otsego 2000's office in or at the Green Toad Bookstore
on Main Street in Oneonta.
Entries accepted September 15th-October 15th.