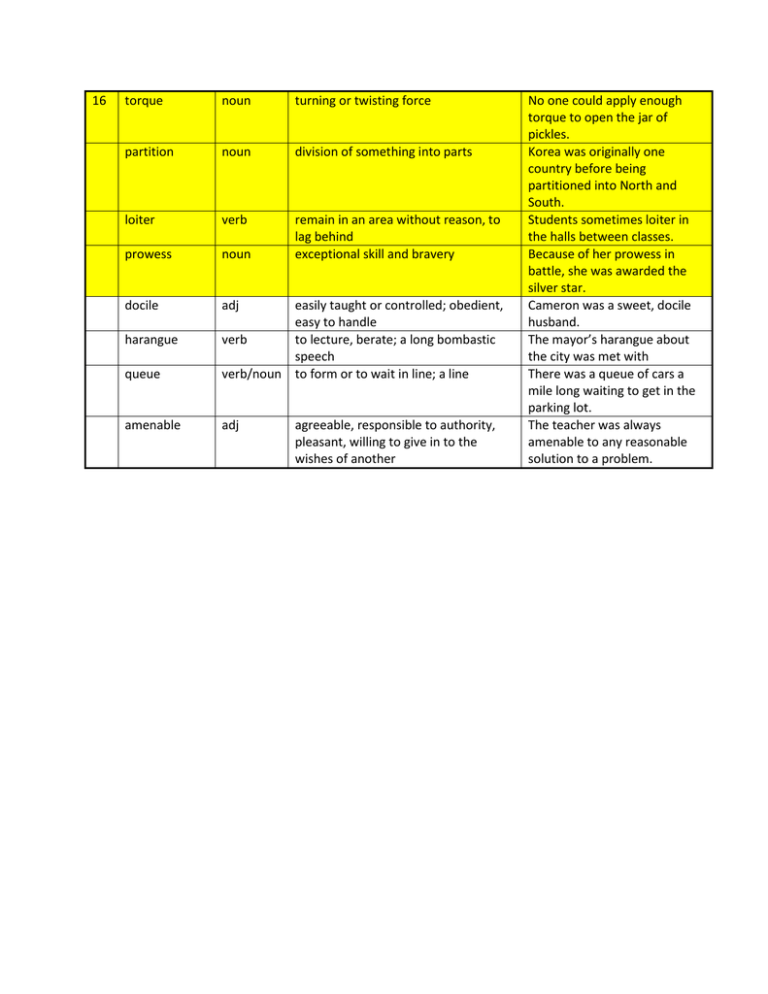 16
torque
noun
turning or twisting force
partition
noun
division of something into parts
loiter
verb
prowess
noun
remain in an area without reason, to
lag behind
exceptional skill and bravery
docile
adj
queue
easily taught or controlled; obedient,
easy to handle
verb
to lecture, berate; a long bombastic
speech
verb/noun to form or to wait in line; a line
amenable
adj
harangue
agreeable, responsible to authority,
pleasant, willing to give in to the
wishes of another
No one could apply enough
torque to open the jar of
pickles.
Korea was originally one
country before being
partitioned into North and
South.
Students sometimes loiter in
the halls between classes.
Because of her prowess in
battle, she was awarded the
silver star.
Cameron was a sweet, docile
husband.
The mayor's harangue about
the city was met with
There was a queue of cars a
mile long waiting to get in the
parking lot.
The teacher was always
amenable to any reasonable
solution to a problem.