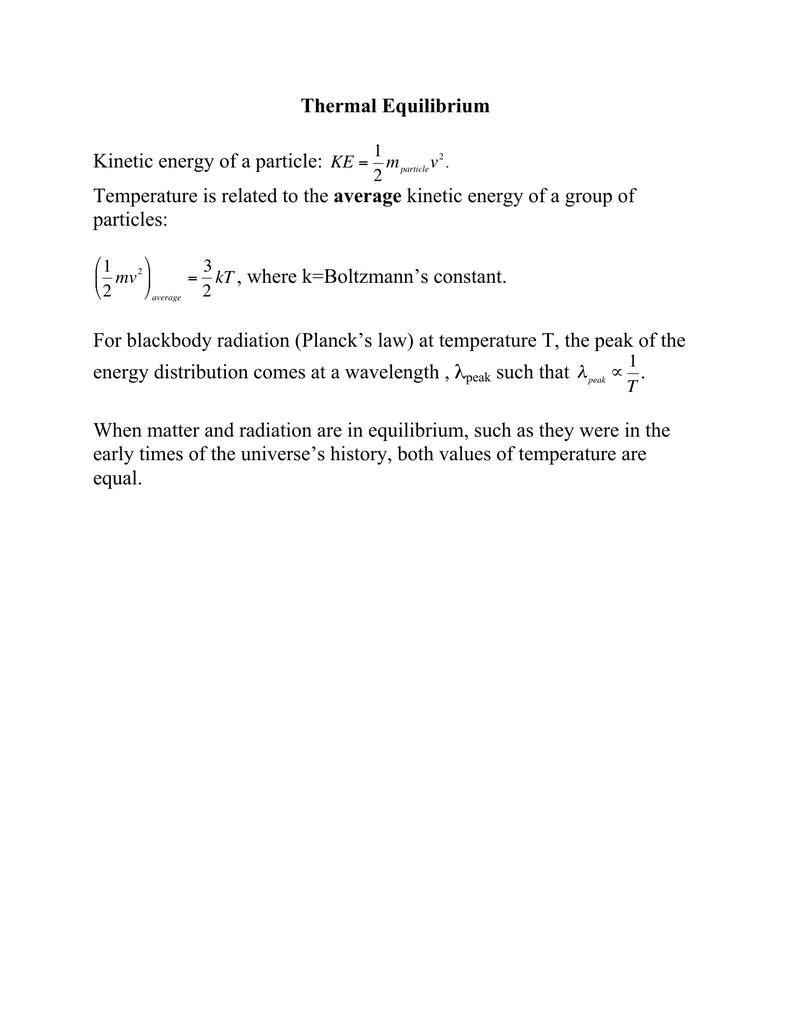 Thermal Equilibrium
1
2
Kinetic energy of a particle: KE = m particle v 2 .
Temperature is related to the average kinetic energy of a group of
particles:
†
Ê1 2 ˆ
3
= kT , where k=Boltzmann's constant.
Á mv ˜
Ë2
¯ average 2
For blackbody radiation (Planck's law) at temperature T, the peak of the
†
1
T
energy distribution comes at a wavelength , lpeak such that l peak µ .
When matter and radiation are in equilibrium, such as they were in the
early times of the universe's history, both values of
† temperature are
equal.