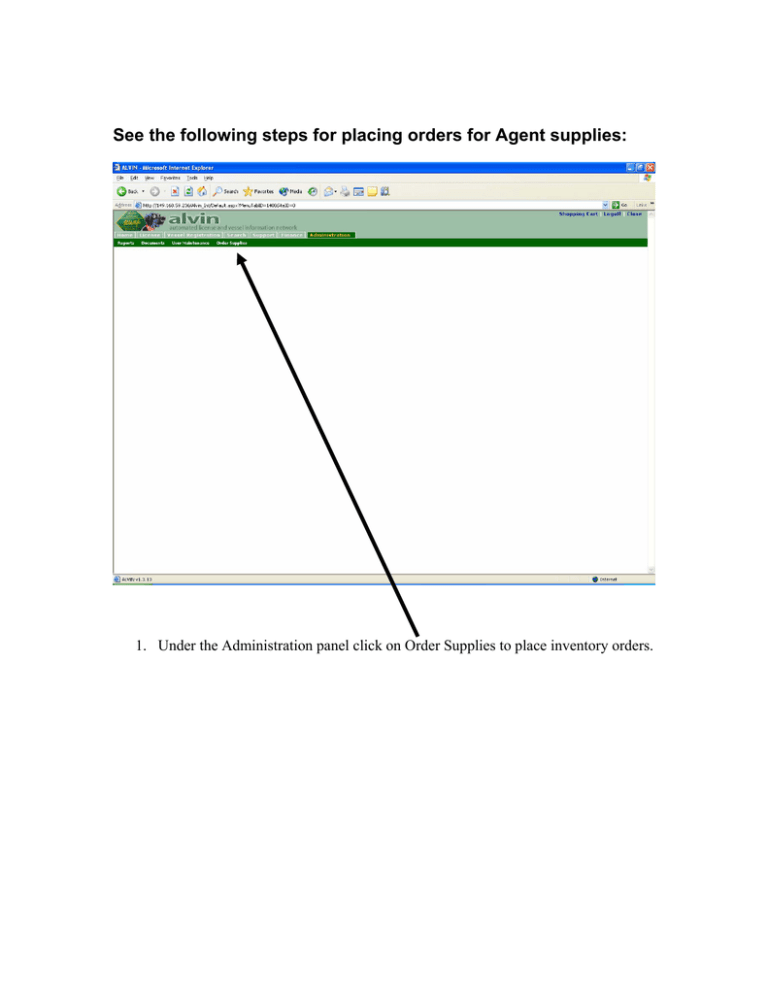 See the following steps for placing orders for Agent supplies:
1. Under the Administration panel click on Order Supplies to place inventory orders.
2. The following screen will appear.
3. Select the Sales Outlet which the supplies are needed.
4. Select the Item which is needed to be ordered. WRC will set up the items which
each Sales Outlet is allowed to order. If items which are needed are not in the
dropdown list you will have to contact the WRC Helpdesk for more information.
5. Once an Item is selected from the dropdown you can select the quantity of the
item you wish to order and click the Add To Cart button. An item can ONLY be
ordered once within a 7 day period. If you need to place additional orders for a
particular item within 7 days, you must call the WRC Helpdesk to place the order.
If additional items are needed, select them from the item list to add to your order.
6. If you want you can add any notes to this order or remove any items which do not
need to be in the order. Once you are complete you, click the Submit Order
button for WRC to process the order.
7. At any time you can check on the status of your order by clicking the View
History button.