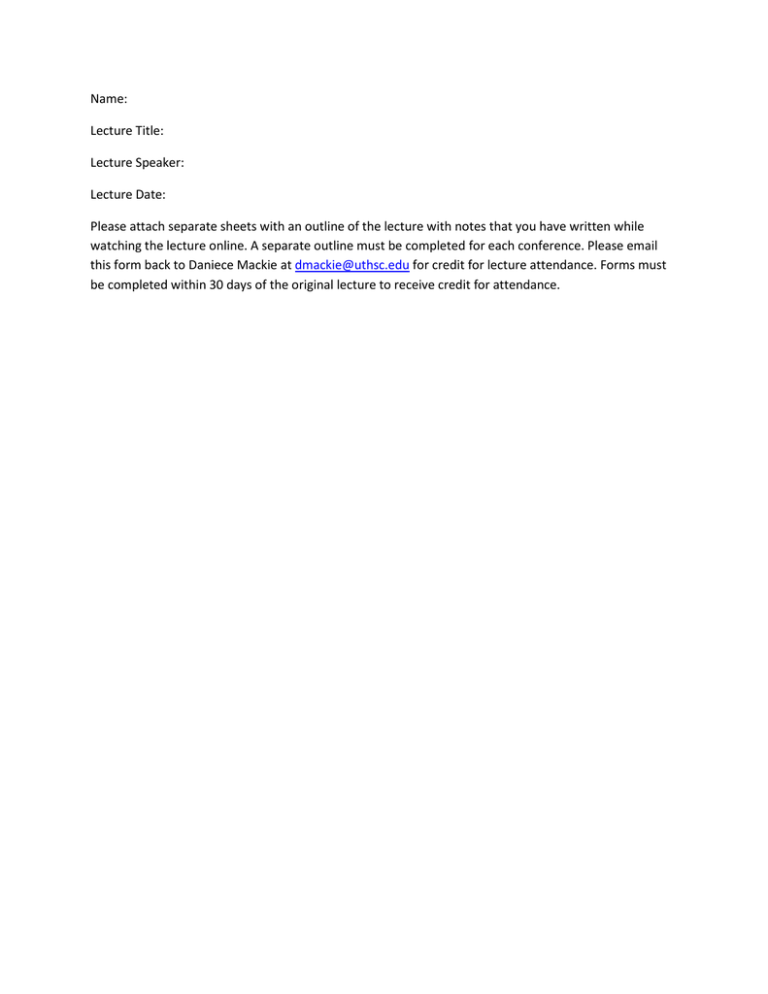 Name:
Lecture Title:
Lecture Speaker:
Lecture Date:
Please attach separate sheets with an outline of the lecture with notes that you have written while
watching the lecture online. A separate outline must be completed for each conference. Please email
this form back to Daniece Mackie at dmackie@uthsc.edu for credit for lecture attendance. Forms must
be completed within 30 days of the original lecture to receive credit for attendance.