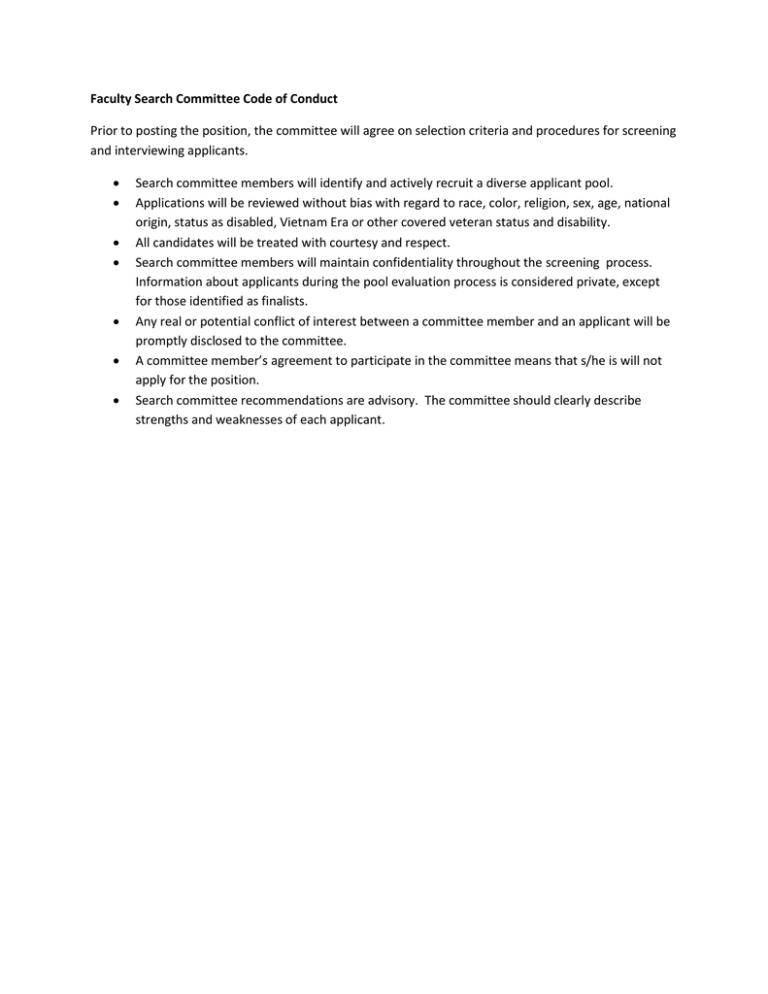 Faculty Search Committee Code of Conduct
Prior to posting the position, the committee will agree on selection criteria and procedures for screening
and interviewing applicants.







Search committee members will identify and actively recruit a diverse applicant pool.
Applications will be reviewed without bias with regard to race, color, religion, sex, age, national
origin, status as disabled, Vietnam Era or other covered veteran status and disability.
All candidates will be treated with courtesy and respect.
Search committee members will maintain confidentiality throughout the screening process.
Information about applicants during the pool evaluation process is considered private, except
for those identified as finalists.
Any real or potential conflict of interest between a committee member and an applicant will be
promptly disclosed to the committee.
A committee member's agreement to participate in the committee means that s/he is will not
apply for the position.
Search committee recommendations are advisory. The committee should clearly describe
strengths and weaknesses of each applicant.