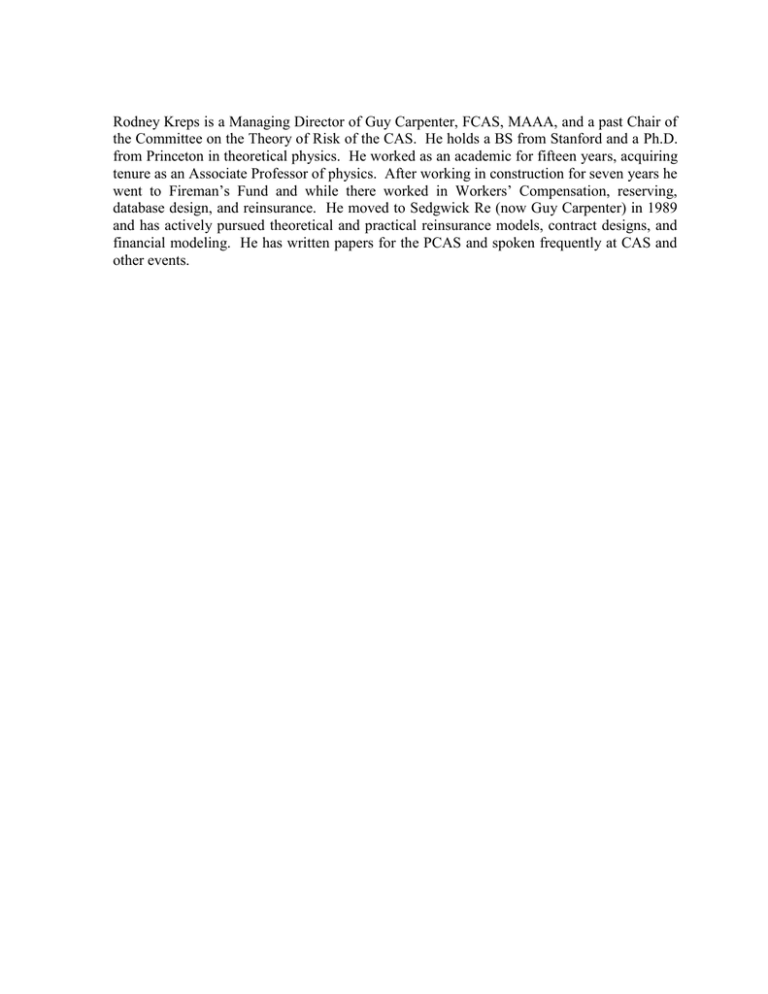 Rodney Kreps is a Managing Director of Guy Carpenter, FCAS, MAAA, and a past Chair of
the Committee on the Theory of Risk of the CAS. He holds a BS from Stanford and a Ph.D.
from Princeton in theoretical physics. He worked as an academic for fifteen years, acquiring
tenure as an Associate Professor of physics. After working in construction for seven years he
went to Fireman's Fund and while there worked in Workers' Compensation, reserving,
database design, and reinsurance. He moved to Sedgwick Re (now Guy Carpenter) in 1989
and has actively pursued theoretical and practical reinsurance models, contract designs, and
financial modeling. He has written papers for the PCAS and spoken frequently at CAS and
other events.