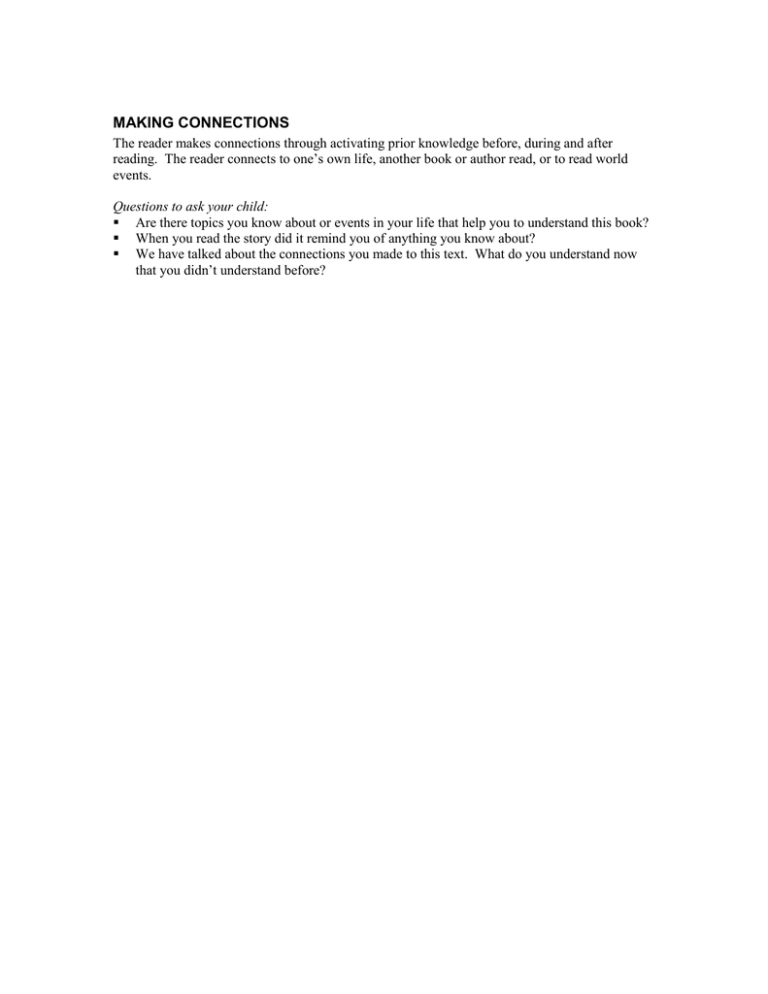 MAKING CONNECTIONS
The reader makes connections through activating prior knowledge before, during and after
reading. The reader connects to one's own life, another book or author read, or to read world
events.
Questions to ask your child:
 Are there topics you know about or events in your life that help you to understand this book?
 When you read the story did it remind you of anything you know about?
 We have talked about the connections you made to this text. What do you understand now
that you didn't understand before?