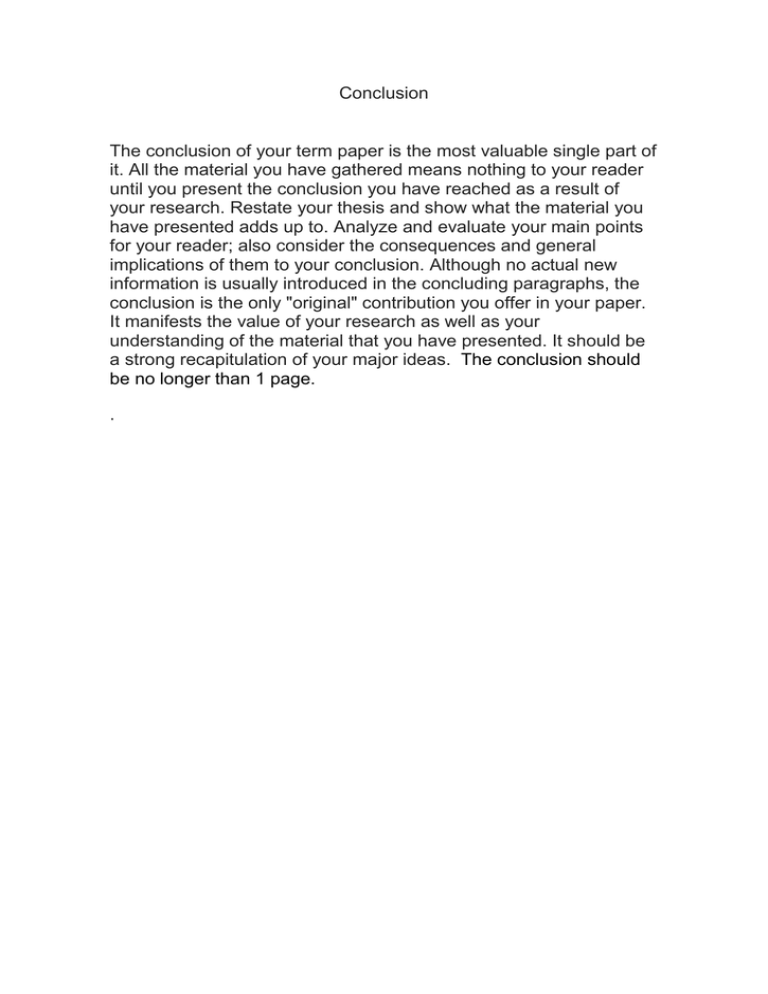 Conclusion
The conclusion of your term paper is the most valuable single part of
it. All the material you have gathered means nothing to your reader
until you present the conclusion you have reached as a result of
your research. Restate your thesis and show what the material you
have presented adds up to. Analyze and evaluate your main points
for your reader; also consider the consequences and general
implications of them to your conclusion. Although no actual new
information is usually introduced in the concluding paragraphs, the
conclusion is the only "original" contribution you offer in your paper.
It manifests the value of your research as well as your
understanding of the material that you have presented. It should be
a strong recapitulation of your major ideas. The conclusion should
be no longer than 1 page.
.