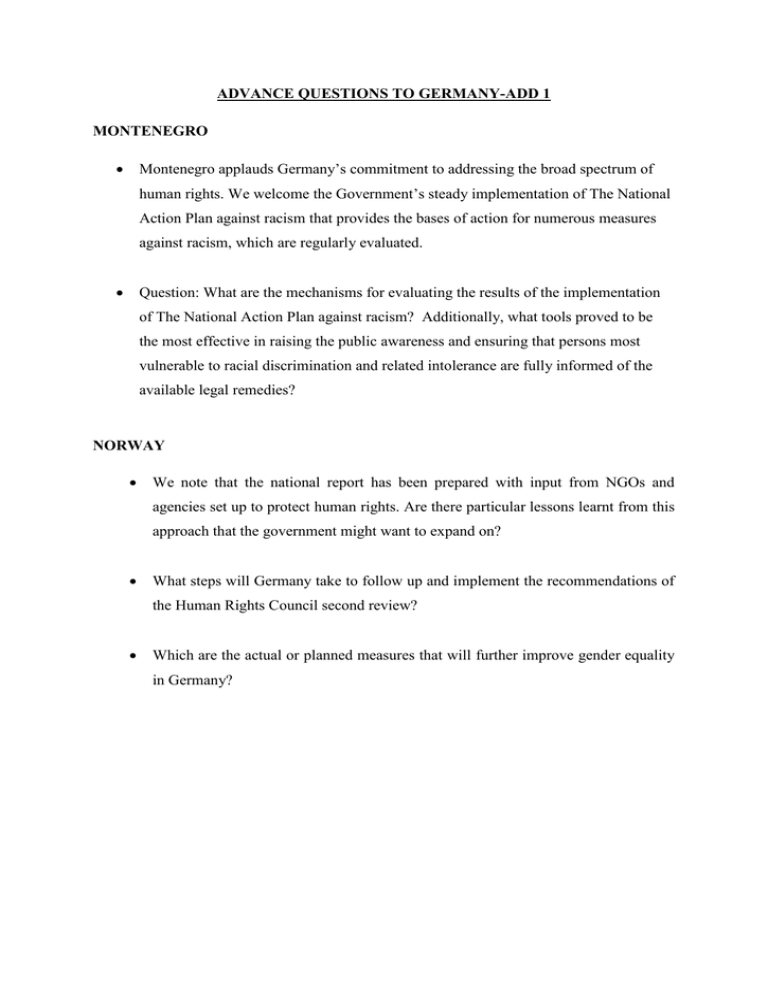 ADVANCE QUESTIONS TO GERMANY-ADD 1
MONTENEGRO

Montenegro applauds Germany's commitment to addressing the broad spectrum of
human rights. We welcome the Government's steady implementation of The National
Action Plan against racism that provides the bases of action for numerous measures
against racism, which are regularly evaluated.

Question: What are the mechanisms for evaluating the results of the implementation
of The National Action Plan against racism? Additionally, what tools proved to be
the most effective in raising the public awareness and ensuring that persons most
vulnerable to racial discrimination and related intolerance are fully informed of the
available legal remedies?
NORWAY

We note that the national report has been prepared with input from NGOs and
agencies set up to protect human rights. Are there particular lessons learnt from this
approach that the government might want to expand on?

What steps will Germany take to follow up and implement the recommendations of
the Human Rights Council second review?

Which are the actual or planned measures that will further improve gender equality
in Germany?