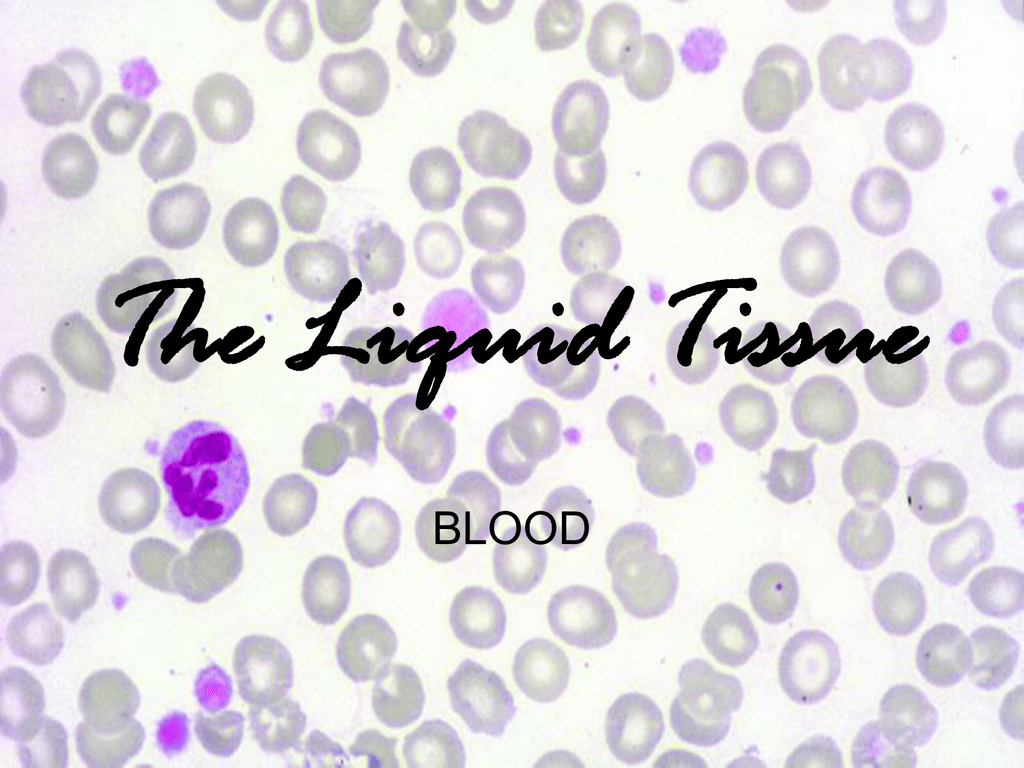 The Liquid Tissue
BLOOD
Blood
Blood performs two major functions:
• Transport through the body of
–
–
–
–
–
–
oxygen and carbon dioxide
food molecules (glucose, lipids, amino acids)
ions (e.g., Na+, Ca2+, HCO3−)
wastes (e.g., urea)
hormones
heat
• Defense of the body against infections and other
foreign materials. All the WBCs participate in
these defenses
Components of Blood
Liquid portion: Plasma
• mostly water
• carries just about everything (except
O2/CO2)
Cellular portion:
Red Blood Cells
•
•
•
•
Most numerous cellular portion of blood
Have no nuclei; not "true" cells
contain hemoglobin protein that carries O2
Look a little like Cheerios
Cellular portion:
White blood cells
→ Fight infections– Eat foreign, dead/dying,
abnormal cells
→Have nuclei
→ Several different types
• Macrophages
• Neutrophils
Cellular portion:
Platelets
→ Cell fragments
→ Help with clotting (making "scabs")
How many parts can you identify in
this blood smear?
RBC?
WBC?
Platelets?
Plasma?
Did you get
'em all?