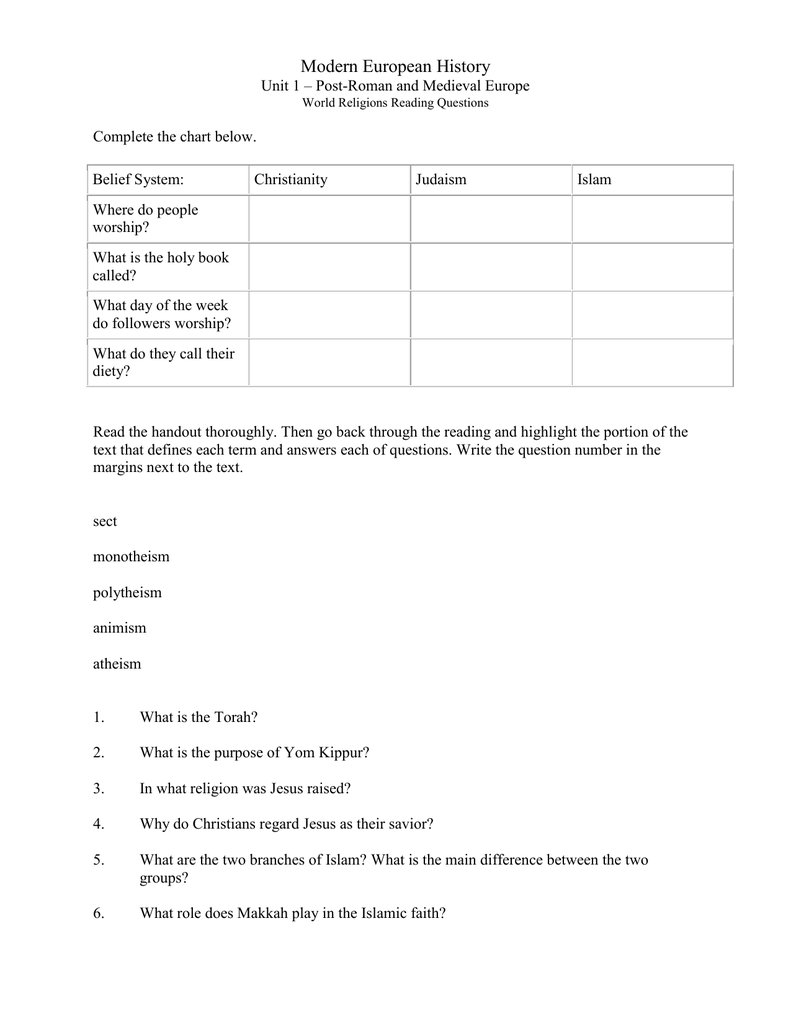 Modern European History
Unit 1 – Post-Roman and Medieval Europe
World Religions Reading Questions
Complete the chart below.
Belief System:
Christianity
Judaism
Islam
Where do people
worship?
What is the holy book
called?
What day of the week
do followers worship?
What do they call their
diety?
Read the handout thoroughly. Then go back through the reading and highlight the portion of the
text that defines each term and answers each of questions. Write the question number in the
margins next to the text.
sect
monotheism
polytheism
animism
atheism
1.
What is the Torah?
2.
What is the purpose of Yom Kippur?
3.
In what religion was Jesus raised?
4.
Why do Christians regard Jesus as their savior?
5.
What are the two branches of Islam? What is the main difference between the two
groups?
6.
What role does Makkah play in the Islamic faith?