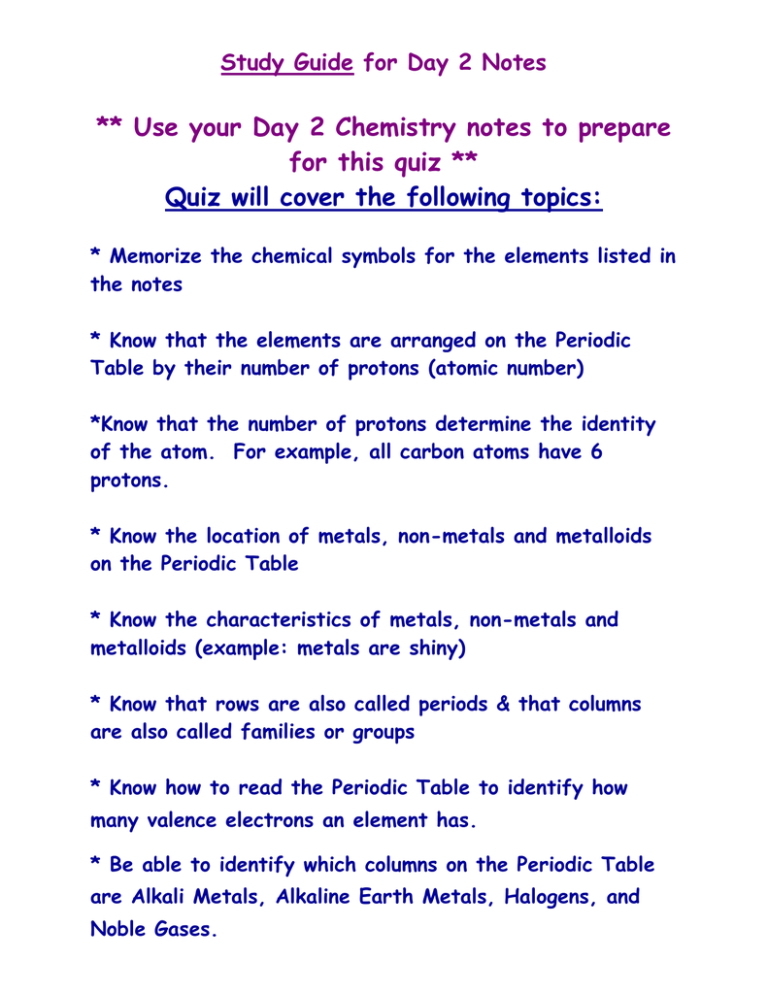 Study Guide for Day 2 Notes
** Use your Day 2 Chemistry notes to prepare
for this quiz **
Quiz will cover the following topics:
* Memorize the chemical symbols for the elements listed in
the notes
* Know that the elements are arranged on the Periodic
Table by their number of protons (atomic number)
*Know that the number of protons determine the identity
of the atom. For example, all carbon atoms have 6
protons.
* Know the location of metals, non-metals and metalloids
on the Periodic Table
* Know the characteristics of metals, non-metals and
metalloids (example: metals are shiny)
* Know that rows are also called periods & that columns
are also called families or groups
* Know how to read the Periodic Table to identify how
many valence electrons an element has.
* Be able to identify which columns on the Periodic Table
are Alkali Metals, Alkaline Earth Metals, Halogens, and
Noble Gases.