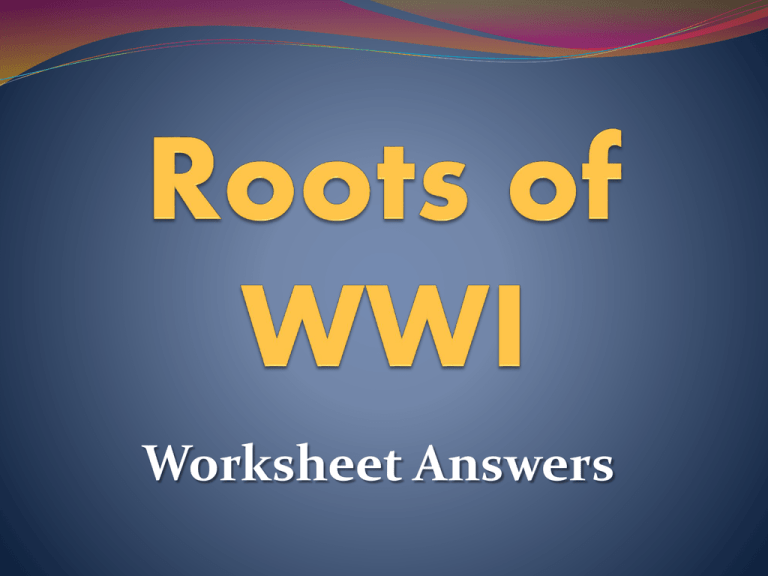 Worksheet Answers
Three main reasons of
tensions between European
countries in the early
1900s….
Nationalism
Militarism
Entangled alliance
Nationalism
-populations
devoted to
interests in
their own
nations,
national
pride.
Alliance-
countries
tied to one
another in
a series of
binding
military
treaties
 Triple Alliance
(became the Central Powers)
 Austro-Hungarian Empire
 Germany
 Italy *

*At the beginning of the war, Italy
did not honor its alliance with
Germany/Austro-Hungarian
Empire and switched to fight with
Great Britain, France, and Russia
 The United
States observed
the policy of
neutrality or
noninvolvement.