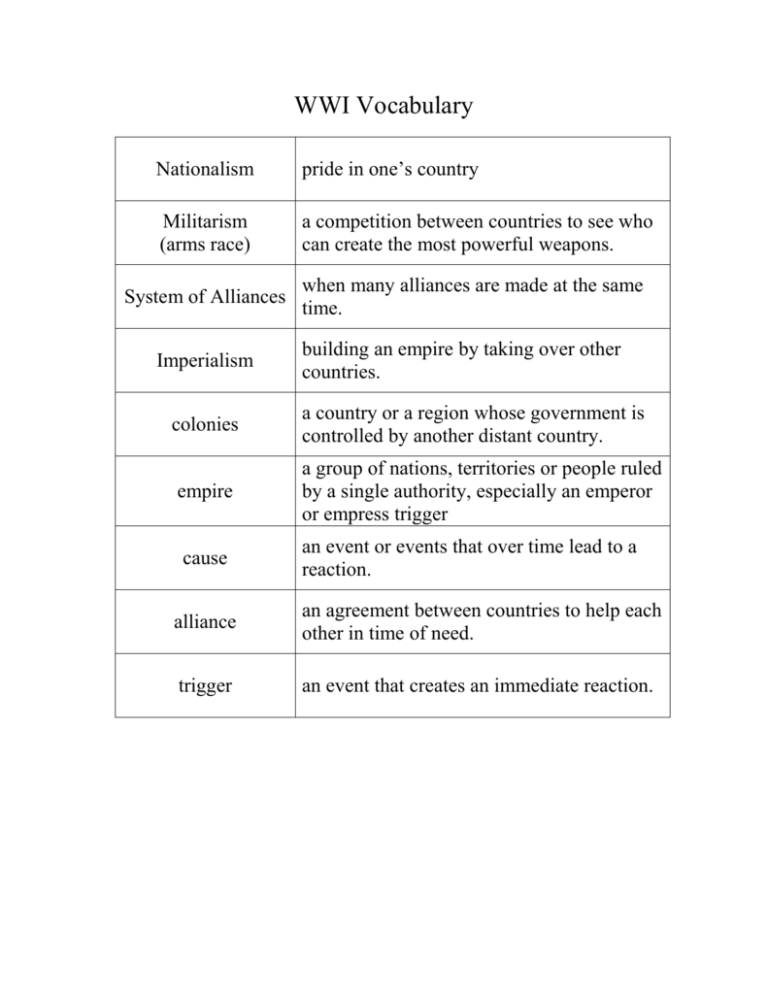 WWI Vocabulary
Nationalism
pride in one's country
Militarism
(arms race)
a competition between countries to see who
can create the most powerful weapons.
System of Alliances
when many alliances are made at the same
time.
Imperialism
building an empire by taking over other
countries.
colonies
a country or a region whose government is
controlled by another distant country.
empire
a group of nations, territories or people ruled
by a single authority, especially an emperor
or empress trigger
cause
an event or events that over time lead to a
reaction.
alliance
an agreement between countries to help each
other in time of need.
trigger
an event that creates an immediate reaction.