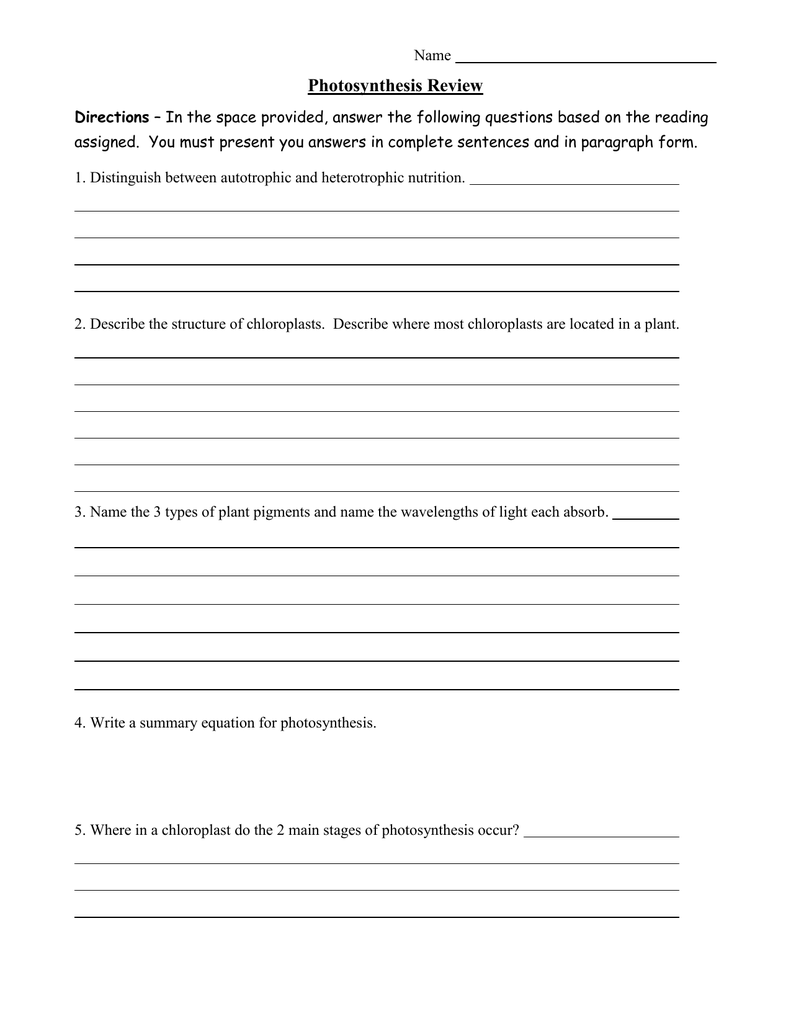 Name
Photosynthesis Review
Directions – In the space provided, answer the following questions based on the reading
assigned. You must present you answers in complete sentences and in paragraph form.
1. Distinguish between autotrophic and heterotrophic nutrition.
2. Describe the structure of chloroplasts. Describe where most chloroplasts are located in a plant.
3. Name the 3 types of plant pigments and name the wavelengths of light each absorb.
4. Write a summary equation for photosynthesis.
5. Where in a chloroplast do the 2 main stages of photosynthesis occur?
6. Describe in general the two main stages of photosynthesis:
Light-Dependent Reactions
Calvin Cycle (Light-Independent Reactions)
7. Describe the role of ATP & NADPH in the Calvin Cycle.
Label the Diagram below using the following terms: APD, ATP, Calvin Cycle, Chloroplast, CO2, H2O,
Light, Light-Dependent Reactions, NAPD+, NADPH, O2, Sugar
A.
G.
B.
H.
C.
I.
D.
J.
E.
K.
F.
L.