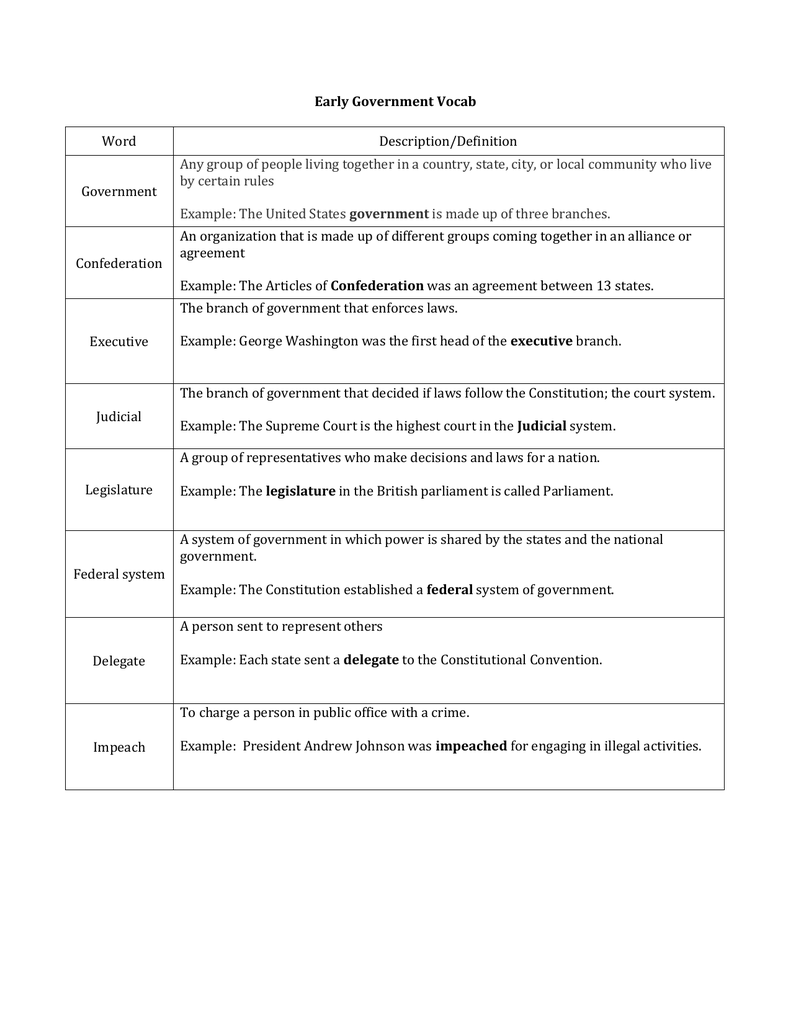 Early Government Vocab
Word
Government
Description/Definition
Any group of people living together in a country, state, city, or local community who live
by certain rules
Example: The United States government is made up of three branches.
Confederation
An organization that is made up of different groups coming together in an alliance or
agreement
Example: The Articles of Confederation was an agreement between 13 states.
The branch of government that enforces laws.
Executive
Example: George Washington was the first head of the executive branch.
The branch of government that decided if laws follow the Constitution; the court system.
Judicial
Example: The Supreme Court is the highest court in the Judicial system.
A group of representatives who make decisions and laws for a nation.
Legislature
Example: The legislature in the British parliament is called Parliament.
A system of government in which power is shared by the states and the national
government.
Federal system
Example: The Constitution established a federal system of government.
A person sent to represent others
Delegate
Example: Each state sent a delegate to the Constitutional Convention.
To charge a person in public office with a crime.
Impeach
Example: President Andrew Johnson was impeached for engaging in illegal activities.