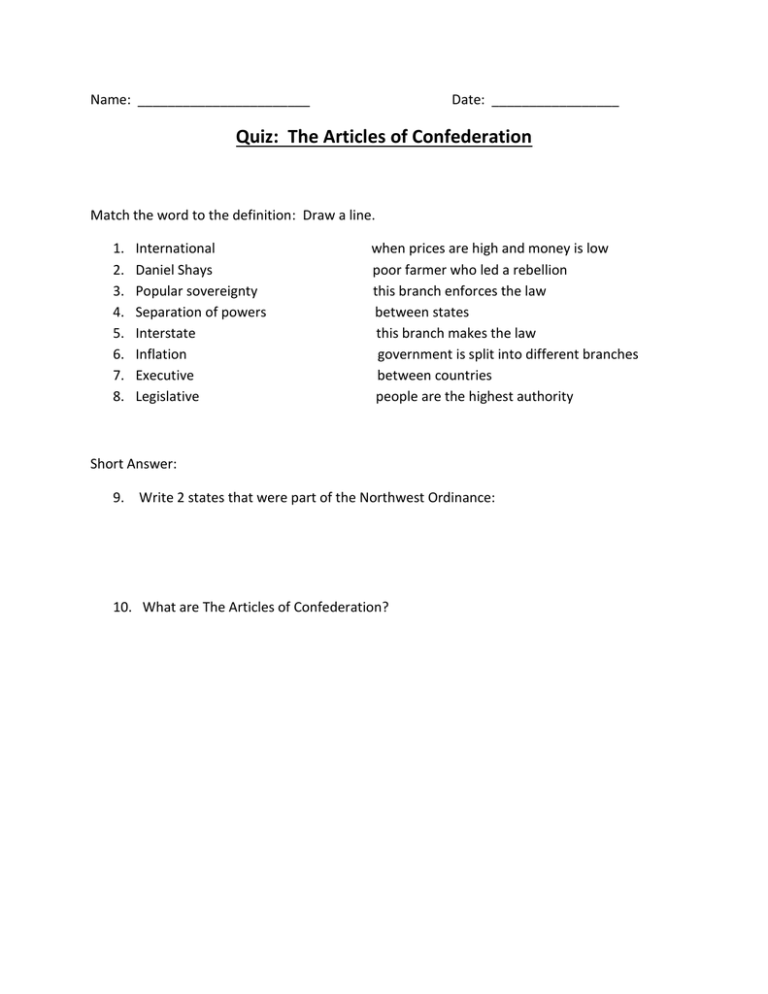 Name: _______________________
Date: _________________
Quiz: The Articles of Confederation
Match the word to the definition: Draw a line.
1.
2.
3.
4.
5.
6.
7.
8.
International
Daniel Shays
Popular sovereignty
Separation of powers
Interstate
Inflation
Executive
Legislative
when prices are high and money is low
poor farmer who led a rebellion
this branch enforces the law
between states
this branch makes the law
government is split into different branches
between countries
people are the highest authority
Short Answer:
9. Write 2 states that were part of the Northwest Ordinance:
10. What are The Articles of Confederation?