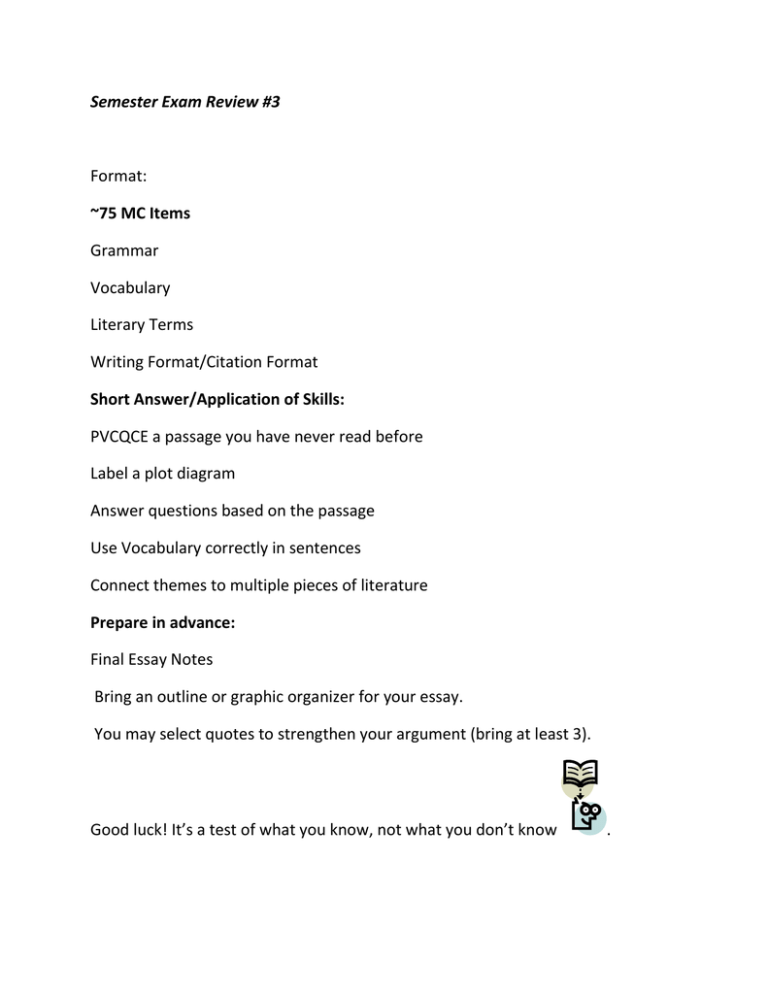 Semester Exam Review #3
Format:
~75 MC Items
Grammar
Vocabulary
Literary Terms
Writing Format/Citation Format
Short Answer/Application of Skills:
PVCQCE a passage you have never read before
Label a plot diagram
Answer questions based on the passage
Use Vocabulary correctly in sentences
Connect themes to multiple pieces of literature
Prepare in advance:
Final Essay Notes
Bring an outline or graphic organizer for your essay.
You may select quotes to strengthen your argument (bring at least 3).
Good luck! It's a test of what you know, not what you don't know
.