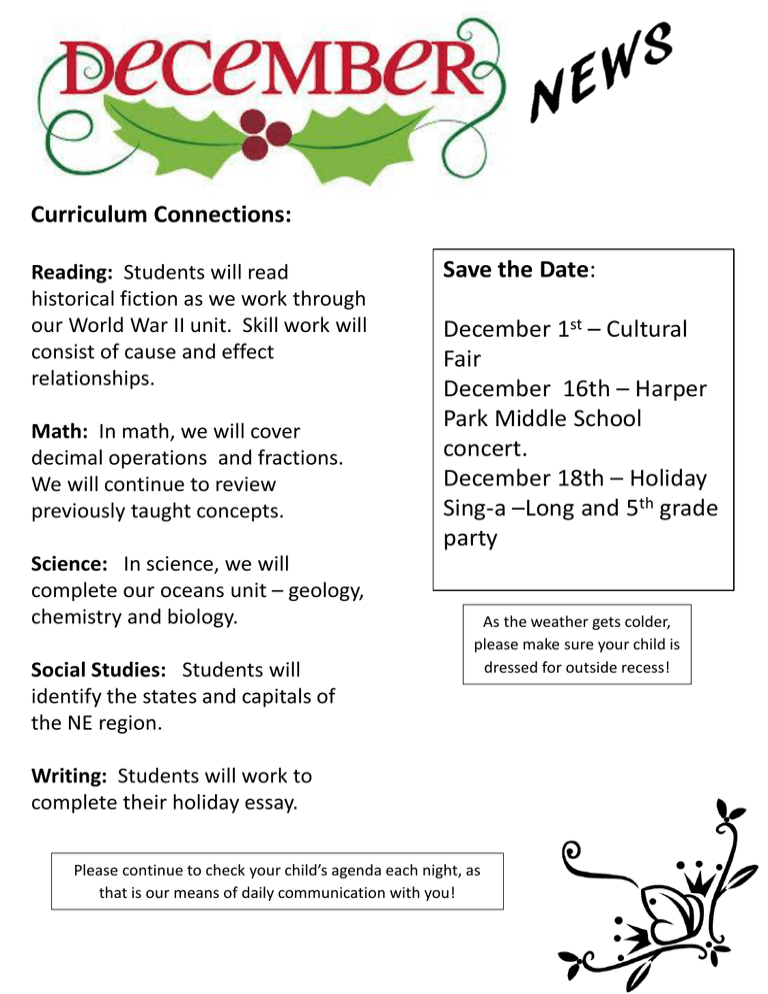 Curriculum Connections:
Reading: Students will read
historical fiction as we work through
our World War II unit. Skill work will
consist of cause and effect
relationships.
Math: In math, we will cover
decimal operations and fractions.
We will continue to review
previously taught concepts.
Science: In science, we will
complete our oceans unit – geology,
chemistry and biology.
Social Studies: Students will
identify the states and capitals of
the NE region.
Save the Date:
December 1st – Cultural
Fair
December 16th – Harper
Park Middle School
concert.
December 18th – Holiday
Sing-a –Long and 5th grade
party
As the weather gets colder,
please make sure your child is
dressed for outside recess!
Writing: Students will work to
complete their holiday essay.
Please continue to check your child's agenda each night, as
that is our means of daily communication with you!