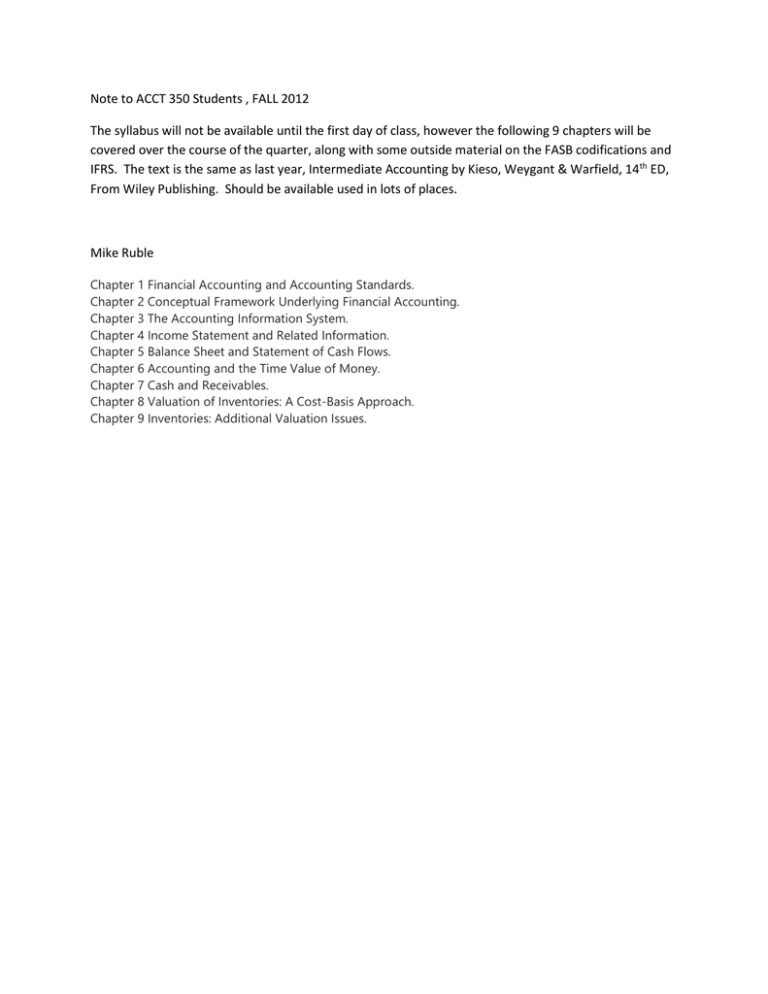 Note to ACCT 350 Students , FALL 2012
The syllabus will not be available until the first day of class, however the following 9 chapters will be
covered over the course of the quarter, along with some outside material on the FASB codifications and
IFRS. The text is the same as last year, Intermediate Accounting by Kieso, Weygant & Warfield, 14th ED,
From Wiley Publishing. Should be available used in lots of places.
Mike Ruble
Chapter 1 Financial Accounting and Accounting Standards.
Chapter 2 Conceptual Framework Underlying Financial Accounting.
Chapter 3 The Accounting Information System.
Chapter 4 Income Statement and Related Information.
Chapter 5 Balance Sheet and Statement of Cash Flows.
Chapter 6 Accounting and the Time Value of Money.
Chapter 7 Cash and Receivables.
Chapter 8 Valuation of Inventories: A Cost-Basis Approach.
Chapter 9 Inventories: Additional Valuation Issues.