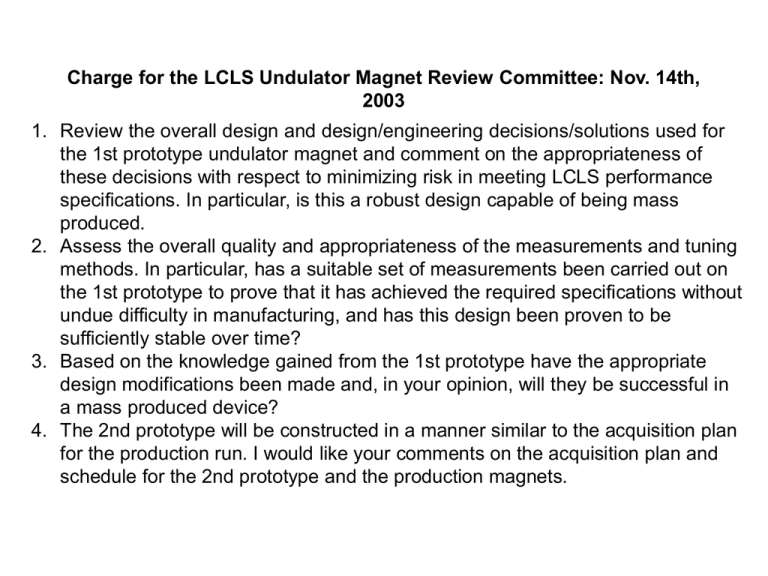 Charge for the LCLS Undulator Magnet Review Committee: Nov. 14th,
2003
1. Review the overall design and design/engineering decisions/solutions used for
the 1st prototype undulator magnet and comment on the appropriateness of
these decisions with respect to minimizing risk in meeting LCLS performance
specifications. In particular, is this a robust design capable of being mass
produced.
2. Assess the overall quality and appropriateness of the measurements and tuning
methods. In particular, has a suitable set of measurements been carried out on
the 1st prototype to prove that it has achieved the required specifications without
undue difficulty in manufacturing, and has this design been proven to be
sufficiently stable over time?
3. Based on the knowledge gained from the 1st prototype have the appropriate
design modifications been made and, in your opinion, will they be successful in
a mass produced device?
4. The 2nd prototype will be constructed in a manner similar to the acquisition plan
for the production run. I would like your comments on the acquisition plan and
schedule for the 2nd prototype and the production magnets.