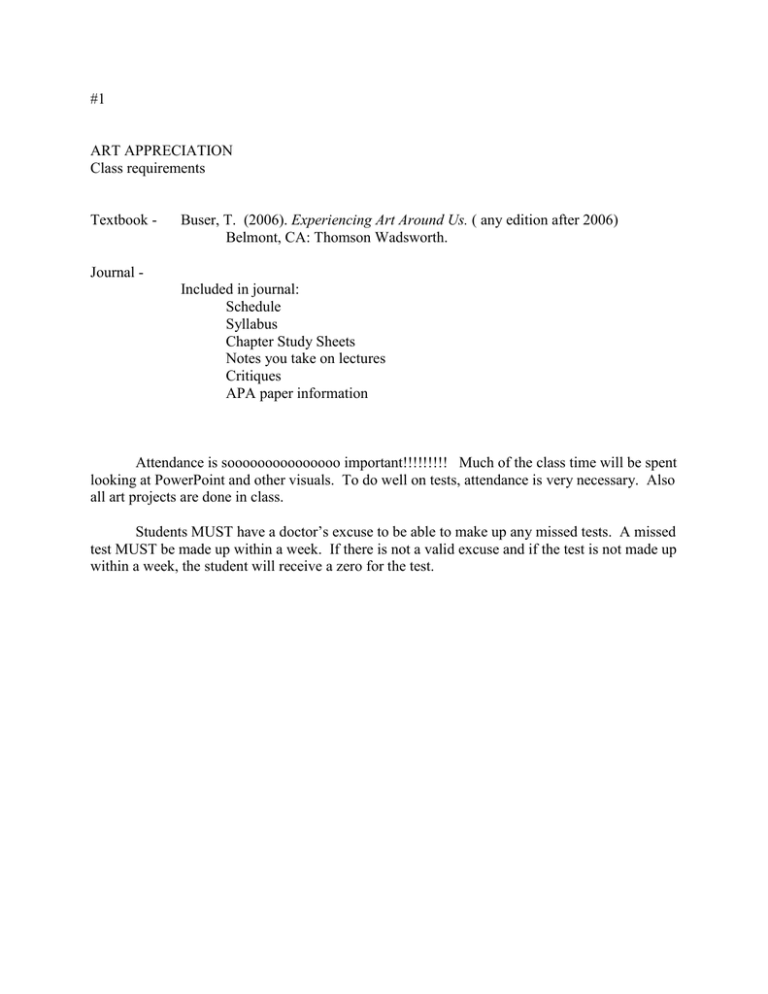 #1
ART APPRECIATION
Class requirements
Textbook -
Buser, T. (2006). Experiencing Art Around Us. ( any edition after 2006)
Belmont, CA: Thomson Wadsworth.
Journal Included in journal:
Schedule
Syllabus
Chapter Study Sheets
Notes you take on lectures
Critiques
APA paper information
Attendance is sooooooooooooooo important!!!!!!!!! Much of the class time will be spent
looking at PowerPoint and other visuals. To do well on tests, attendance is very necessary. Also
all art projects are done in class.
Students MUST have a doctor's excuse to be able to make up any missed tests. A missed
test MUST be made up within a week. If there is not a valid excuse and if the test is not made up
within a week, the student will receive a zero for the test.