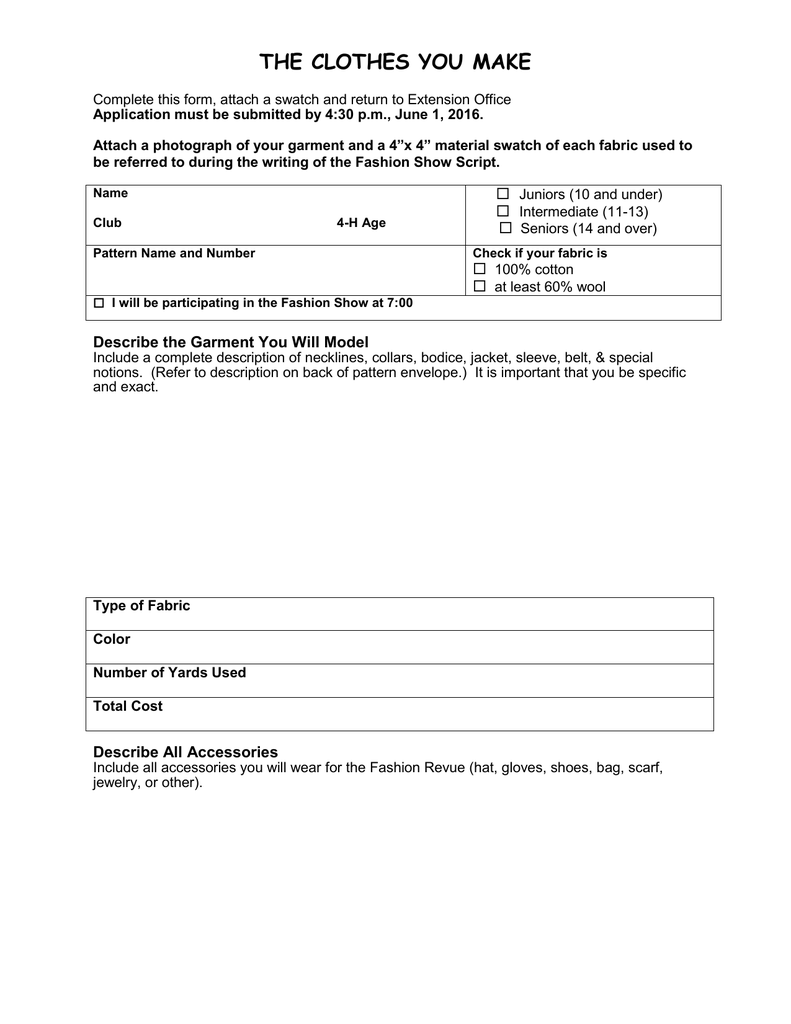 THE CLOTHES YOU MAKE
Complete this form, attach a swatch and return to Extension Office
Application must be submitted by 4:30 p.m., June 1, 2016.
Attach a photograph of your garment and a 4"x 4" material swatch of each fabric used to
be referred to during the writing of the Fashion Show Script.
Name
Club
4-H Age
Pattern Name and Number
 Juniors (10 and under)
 Intermediate (11-13)
 Seniors (14 and over)
Check if your fabric is
 100% cotton
 at least 60% wool
 I will be participating in the Fashion Show at 7:00
Describe the Garment You Will Model
Include a complete description of necklines, collars, bodice, jacket, sleeve, belt, & special
notions. (Refer to description on back of pattern envelope.) It is important that you be specific
and exact.
Type of Fabric
Color
Number of Yards Used
Total Cost
Describe All Accessories
Include all accessories you will wear for the Fashion Revue (hat, gloves, shoes, bag, scarf,
jewelry, or other).