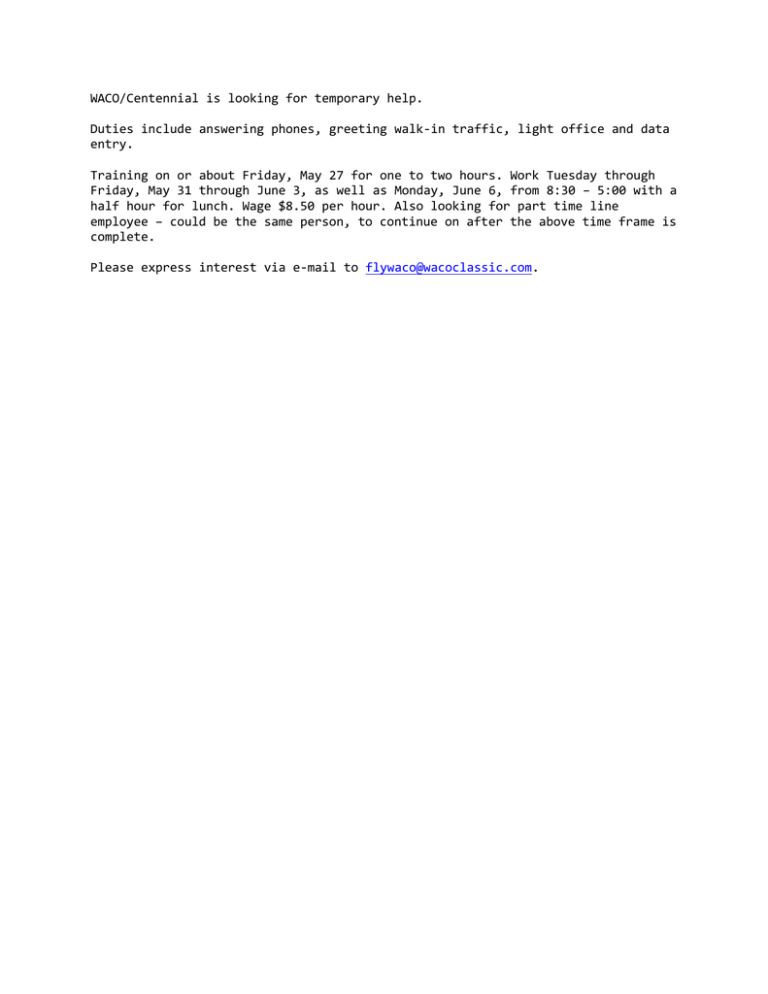 WACO/Centennial is looking for temporary help.
Duties include answering phones, greeting walk-in traffic, light office and data
entry.
Training on or about Friday, May 27 for one to two hours. Work Tuesday through
Friday, May 31 through June 3, as well as Monday, June 6, from 8:30 – 5:00 with a
half hour for lunch. Wage $8.50 per hour. Also looking for part time line
employee – could be the same person, to continue on after the above time frame is
complete.
Please express interest via e-mail to flywaco@wacoclassic.com.