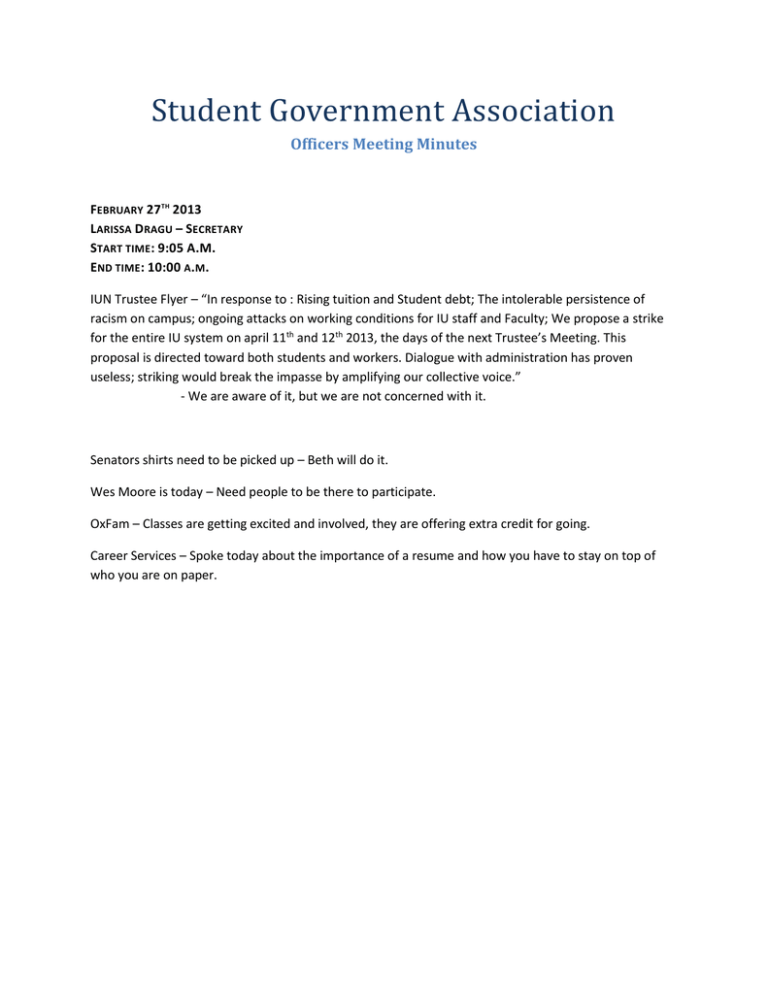 Student Government Association
Officers Meeting Minutes
FEBRUARY 27TH 2013
LARISSA D RAGU – SECRETARY
START TIME : 9:05 A.M.
END TIME : 10:00 A.M.
IUN Trustee Flyer – "In response to : Rising tuition and Student debt; The intolerable persistence of
racism on campus; ongoing attacks on working conditions for IU staff and Faculty; We propose a strike
for the entire IU system on april 11th and 12th 2013, the days of the next Trustee's Meeting. This
proposal is directed toward both students and workers. Dialogue with administration has proven
useless; striking would break the impasse by amplifying our collective voice."
- We are aware of it, but we are not concerned with it.
Senators shirts need to be picked up – Beth will do it.
Wes Moore is today – Need people to be there to participate.
OxFam – Classes are getting excited and involved, they are offering extra credit for going.
Career Services – Spoke today about the importance of a resume and how you have to stay on top of
who you are on paper.