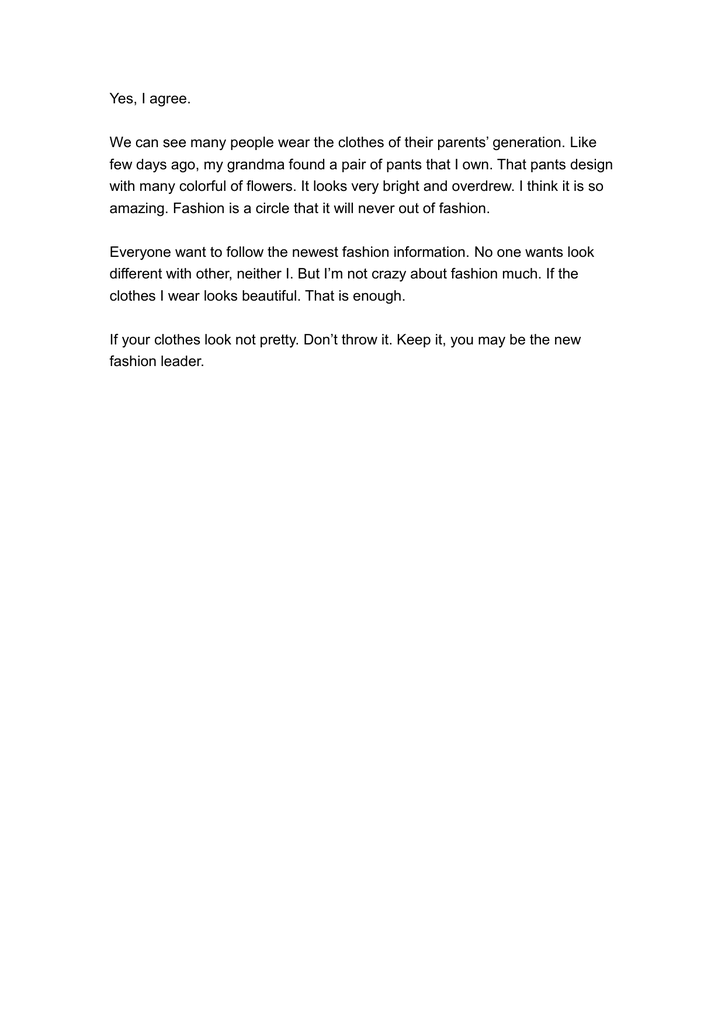 Yes, I agree.
We can see many people wear the clothes of their parents' generation. Like
few days ago, my grandma found a pair of pants that I own. That pants design
with many colorful of flowers. It looks very bright and overdrew. I think it is so
amazing. Fashion is a circle that it will never out of fashion.
Everyone want to follow the newest fashion information. No one wants look
different with other, neither I. But I'm not crazy about fashion much. If the
clothes I wear looks beautiful. That is enough.
If your clothes look not pretty. Don't throw it. Keep it, you may be the new
fashion leader.