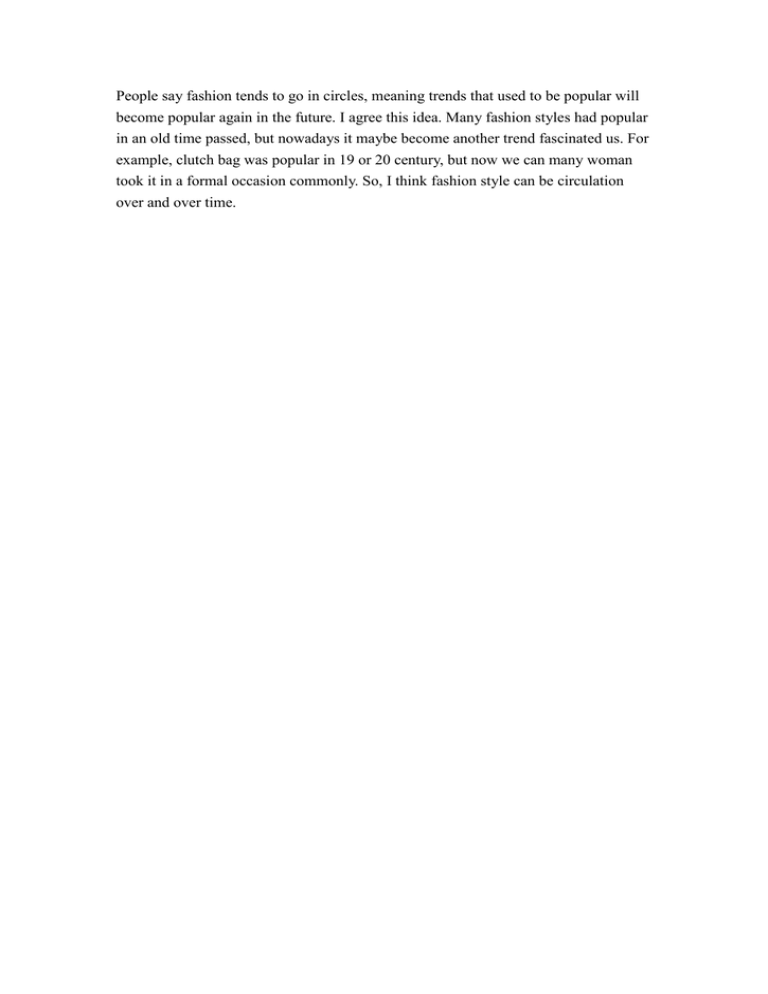 People say fashion tends to go in circles, meaning trends that used to be popular will
become popular again in the future. I agree this idea. Many fashion styles had popular
in an old time passed, but nowadays it maybe become another trend fascinated us. For
example, clutch bag was popular in 19 or 20 century, but now we can many woman
took it in a formal occasion commonly. So, I think fashion style can be circulation
over and over time.