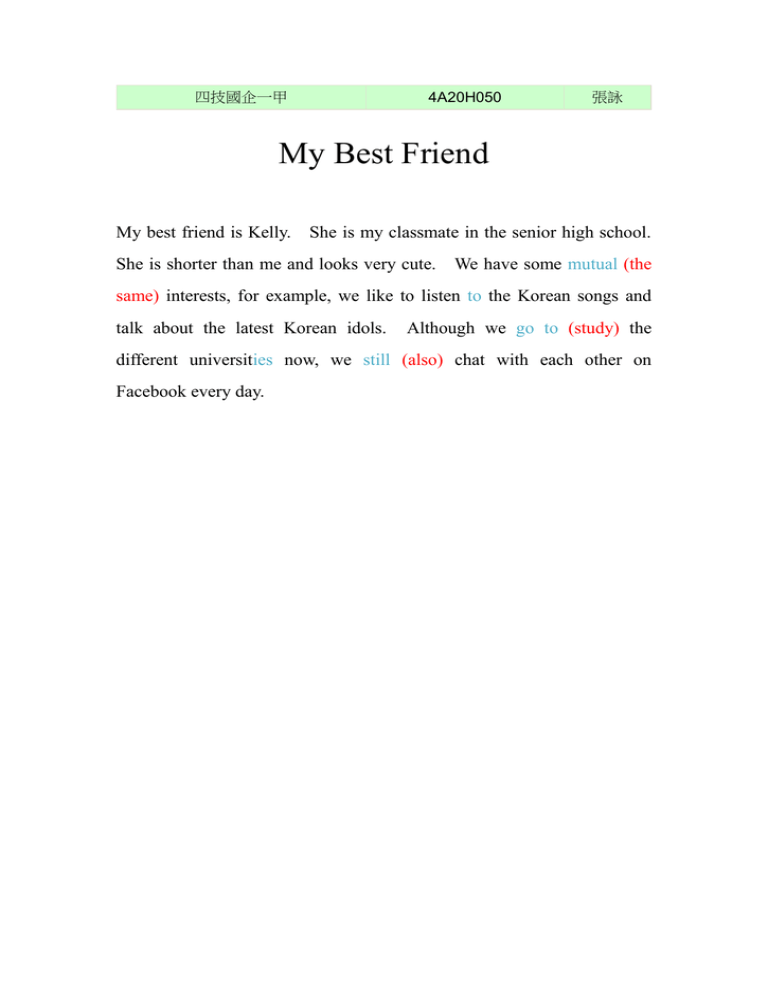 四技國企一甲
4A20H050
張詠
My Best Friend
My best friend is Kelly.
She is my classmate in the senior high school.
She is shorter than me and looks very cute.
We have some mutual (the
same) interests, for example, we like to listen to the Korean songs and
talk about the latest Korean idols.
Although we go to (study) the
different universities now, we still (also) chat with each other on
Facebook every day.