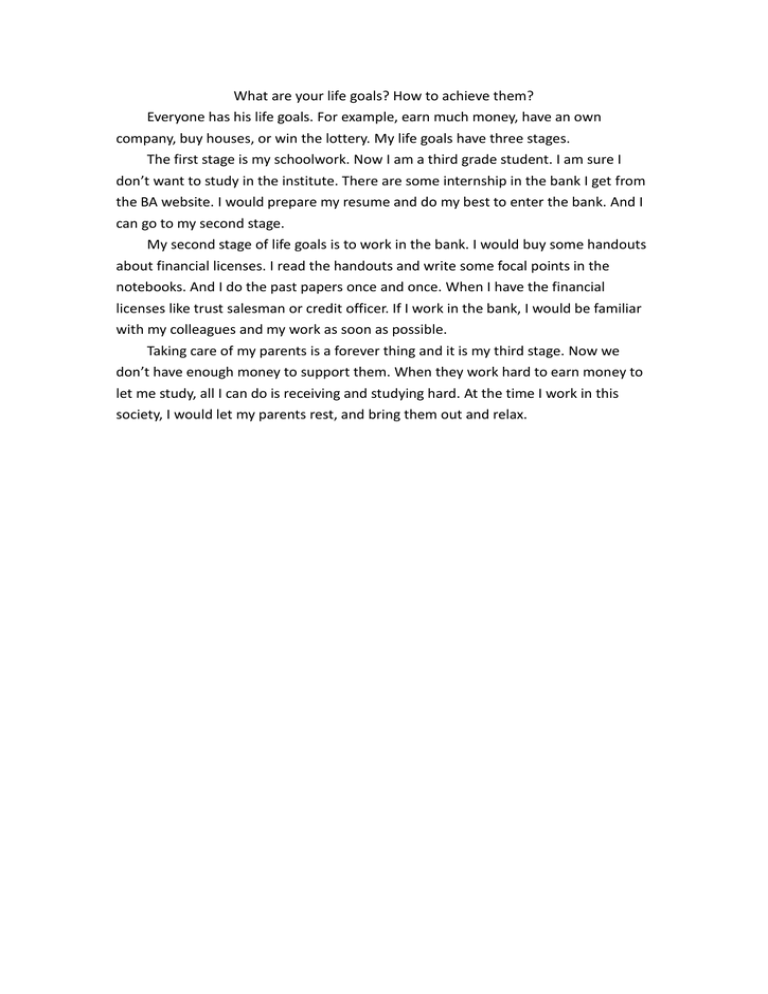 What are your life goals? How to achieve them?
Everyone has his life goals. For example, earn much money, have an own
company, buy houses, or win the lottery. My life goals have three stages.
The first stage is my schoolwork. Now I am a third grade student. I am sure I
don't want to study in the institute. There are some internship in the bank I get from
the BA website. I would prepare my resume and do my best to enter the bank. And I
can go to my second stage.
My second stage of life goals is to work in the bank. I would buy some handouts
about financial licenses. I read the handouts and write some focal points in the
notebooks. And I do the past papers once and once. When I have the financial
licenses like trust salesman or credit officer. If I work in the bank, I would be familiar
with my colleagues and my work as soon as possible.
Taking care of my parents is a forever thing and it is my third stage. Now we
don't have enough money to support them. When they work hard to earn money to
let me study, all I can do is receiving and studying hard. At the time I work in this
society, I would let my parents rest, and bring them out and relax.