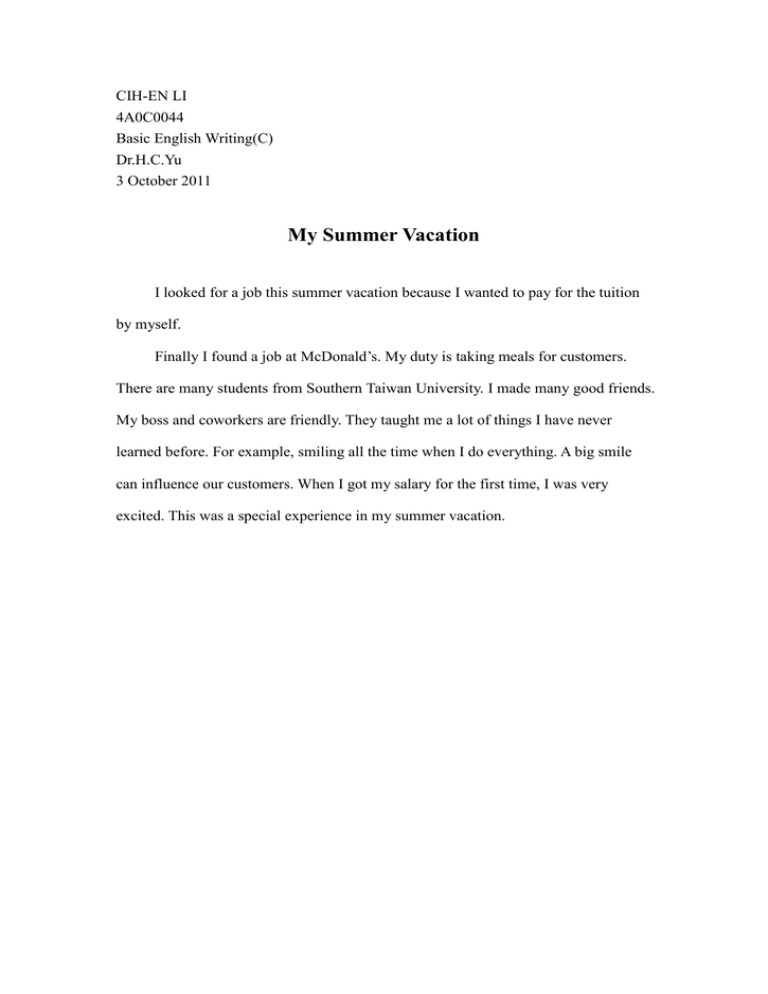 CIH-EN LI
4A0C0044
Basic English Writing(C)
Dr.H.C.Yu
3 October 2011
My Summer Vacation
I looked for a job this summer vacation because I wanted to pay for the tuition
by myself.
Finally I found a job at McDonald's. My duty is taking meals for customers.
There are many students from Southern Taiwan University. I made many good friends.
My boss and coworkers are friendly. They taught me a lot of things I have never
learned before. For example, smiling all the time when I do everything. A big smile
can influence our customers. When I got my salary for the first time, I was very
excited. This was a special experience in my summer vacation.